Peanut Roasting Machine Introduction
Our company has been specialising in making and trading high-quality peanut machines for years, which are universally applied in small-scale industrial and commercial peanut making. Peanut roasting machine, as part of industrial peanut butter production line,is highly automatic. This machine roasts peanuts, but it can also bake sesame, melon seeds, nuts, almond etc. In terms of energy, groundnut roaster uses electricity, coal and gas. There are two types different from making material, carbon steel and stainless steel. Peanut roasting machines are designed on customer needs and made in different size.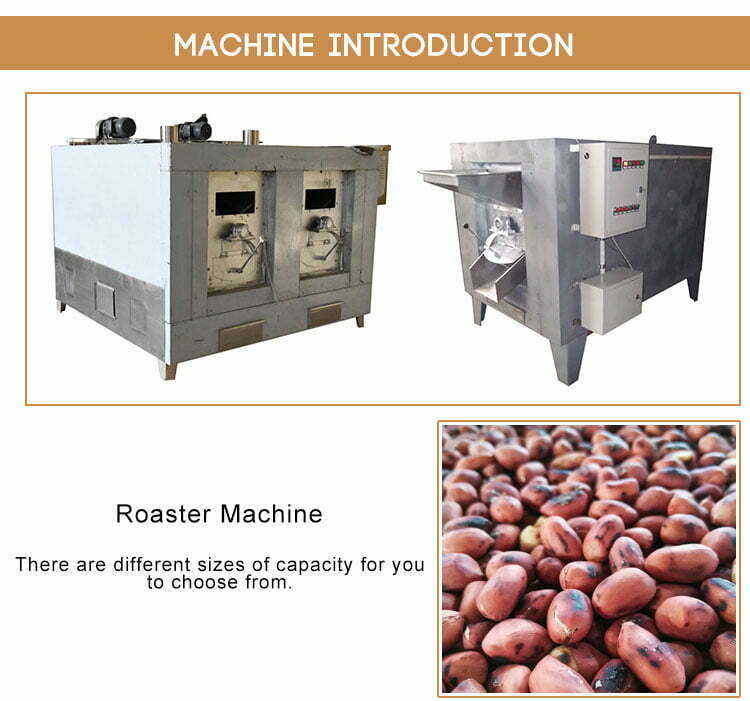 Working Principle of Peanut Roasting Machine
The industrial peanut roasting machine is cutting-edged in technique because our machine has adopted the advanced horizontal structure of the drum. And the drum is heated uniformly without intermittently. As a result, this machine can provide a relatively stable environment for roasting. Apart from it, we have installed a thermostat to each machine to adjust temperature, basically set at 160-230℃. Therefore,what the advantage of peanut butter roaster machine lies in its heat preservation, automatic rotation, stir frying and boiling out.
After our pouring grains into inlet, the drum rotates continuously while working, during which roasted foods are up and down, left and right, front and rear, and fully stereoscopic stir-fry. Once prepared, the nut roaster will push nuts out of drum after finishing. No sticking phenomenon would come into sight. As a result, baken food, such as peanut butter, walnut as well as almond, will be bright red with nice taste and flavor.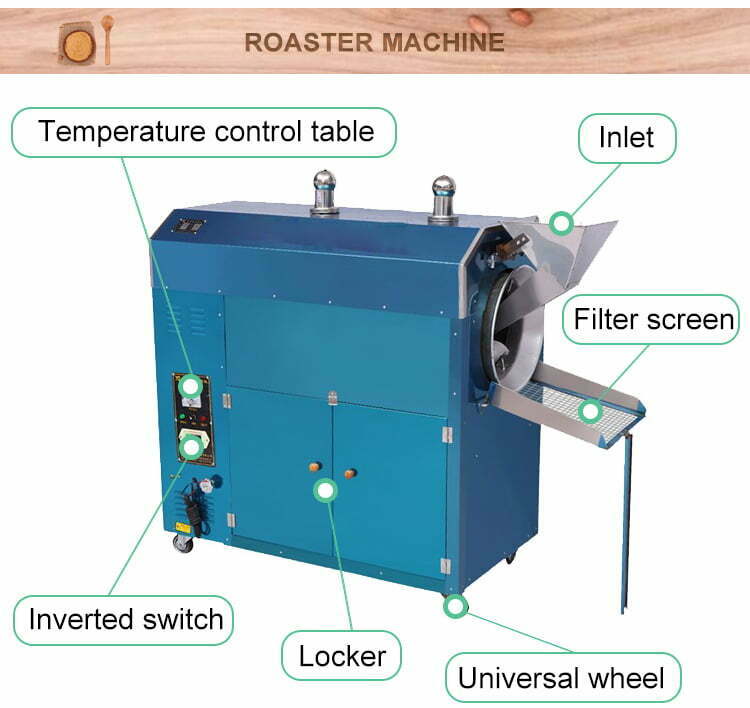 Product Parameter of Peanut Roaster
| | |
| --- | --- |
| Model | SLR-900 |
| Voltage | 380V |
| Power(KW) | 6-30KW |
| Capacity | 500kg/h |
| Dimension | 2400*1100*1700mm |
| Weight | 380kg |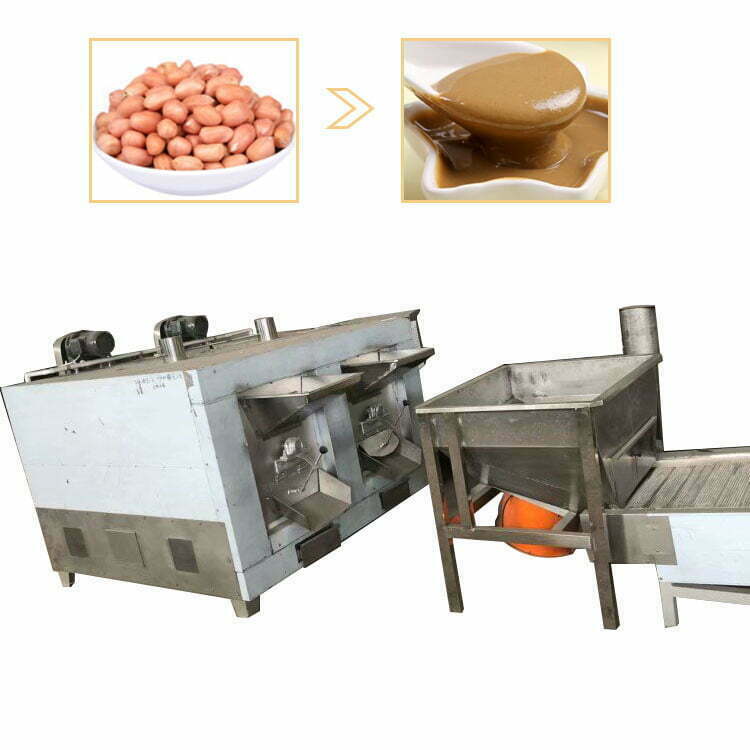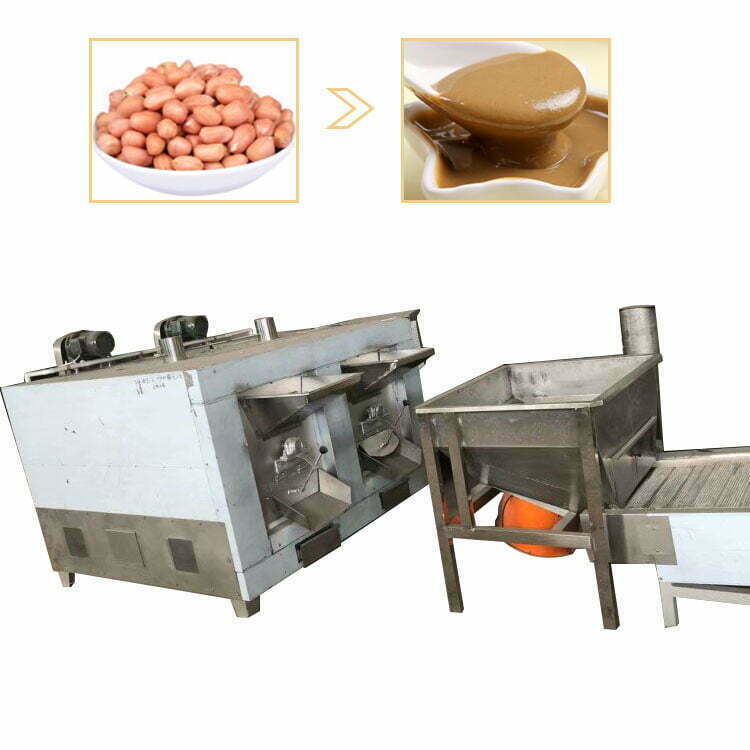 Peanut Roaster Machine Speciality
First, Peanut butter roasting machine characterizes flow line production, high mechanization, full enclosed production. Besides,dating back to experience and customer feedback, on the one hand,this peanut roasting machine is easy to operate. On the other hand, this peanut roaster doesn't takes up too much space.This motor is reliable,safe and secure.
Second, our peanut roaster works with high roasting efficiency and heats rapidly
Third,this machine is able to maintain the original color, flavor and nutrition of food, so that the best peanut butter is produced.
Fourth,there are multiple uses for various food roasting, peanut butter, walnut as well as melon seeds included.
Fifth, food sterilization while roasting so as to extend the shelf life of food.
Sixth,our peanut machine is energy-saving, environment-friendly and clean. No residual heat radiation, no dust, no noise, no pollution, easy to be qualified to meet food hygiene testing standards.
More detailed information about products and services, please contact us and check http://www.peanut-butter-machine.com/