The coated peanut machine is to produce coated peanut snacks in the food processing industry. The coated peanut production line is suitable for making various candied snacks, including sugar-coated peanut, flour-coated peanut, honey-coated peanut, candied peanut, besan-coated peanut, peanut burger, spicy coated peanut, wasabi-coated peanut, chocolate-coated peanut, etc.
The coated peanut machines mainly include a roasting machine, peanut peeling machine, coating machine, vibration baking oven, seasoning machine, cooling machine, and packing machine. The high output, smooth surface, and uniform thickness of the final products are outstanding features of the coated peanut machine.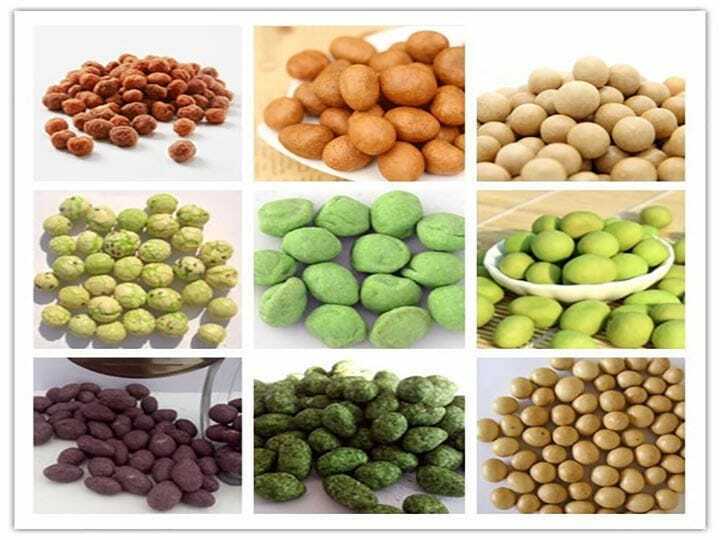 Advantages of the coated peanut machine
Uniform coating. The raw materials move up and down at a uniform speed and can get layers of coating materials with uniform thickness.
High automation and efficiency. The coated peanut production line realizes continuous production. The output reaches high and we can customize the machine for specific needs.
Food safety and hygiene. The machine material in contact with food is food-grade stainless steel and meets food safety standards.
Customized service is available. We provide machines of various types and outputs. For special needs, we can customize the machine.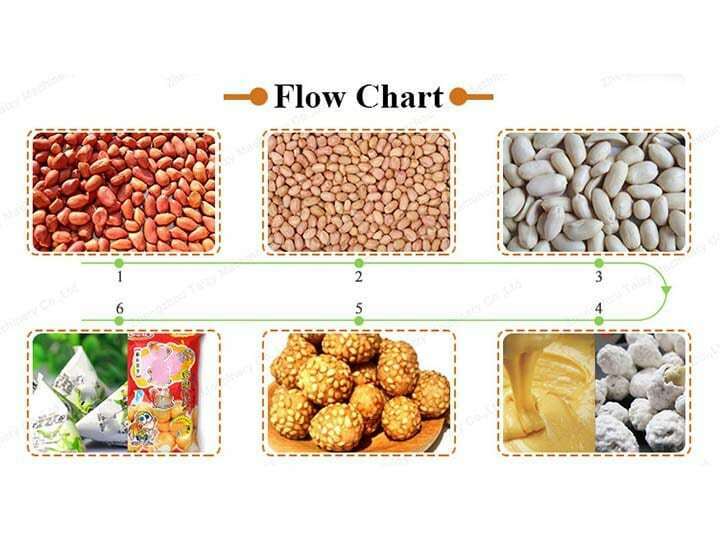 Coated peanut processing equipment
Making coated peanuts, generally needs the processing steps of roasting, peeling, coating, baking, seasoning, cooling, and packaging in the coated peanut machine.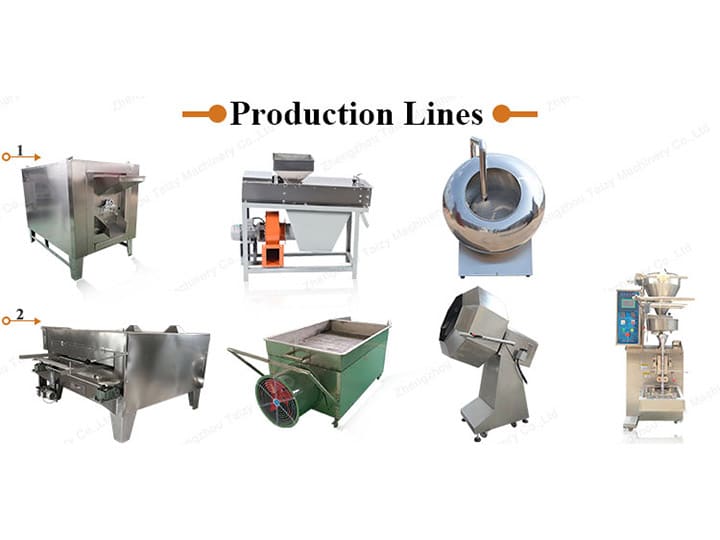 Automatic peanut roasting machine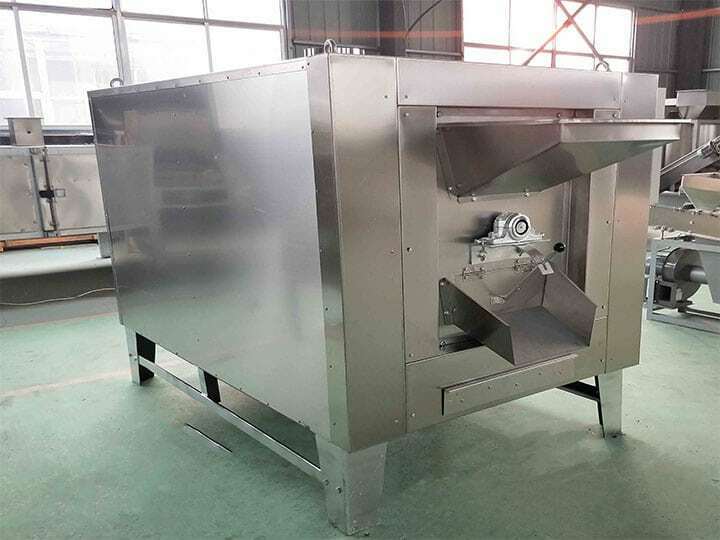 This peanut roasting machine has multiple functions, capable of roasting peanuts and other nuts, beans, or seeds. The peanut roaster can be heated by electricity or gas. Its general output ranges from 50 to 1000kg/h with a high thermal effect.
Roasted peanut peeling machine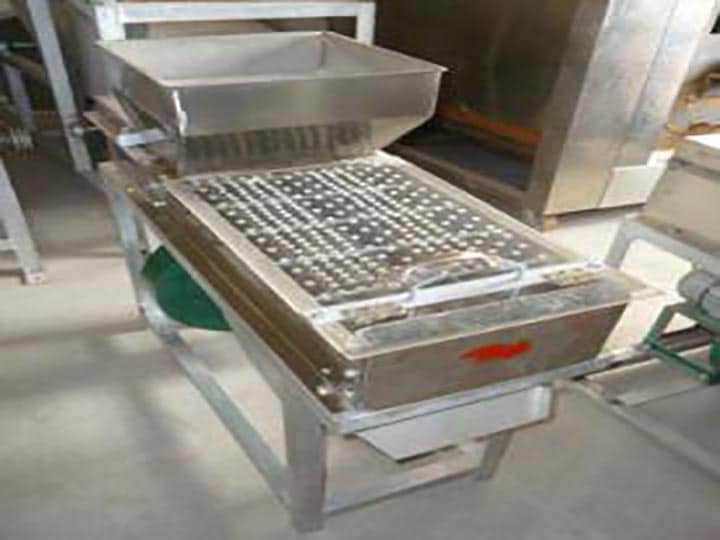 The dry peanut peeler machine is designed to peel roasted peanuts with a high peeling rate (over 98%) and low breakage rate. The capacity of the peanut peeler reaches 200-1000kg/h. We also have other types of peanut peeling machines with a splitting function.
Peanut coating machine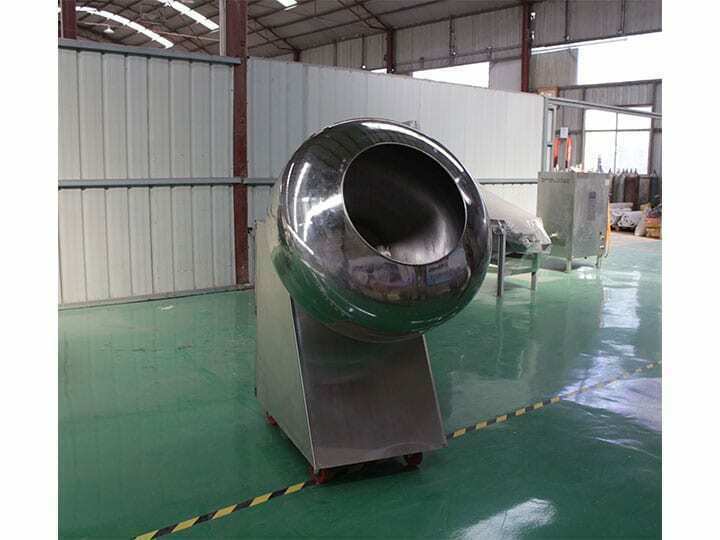 The peanut coating machine can cover peanuts, beans, or pills with sugar, flour, honey, powder, or other coating materials. The peanut coating machine is equipped with a fan to heat or cool the materials and its speed can be adjusted. The heating methods can be electricity or gas.
Coated peanut roaster machine (optional for making roasted coated peanut)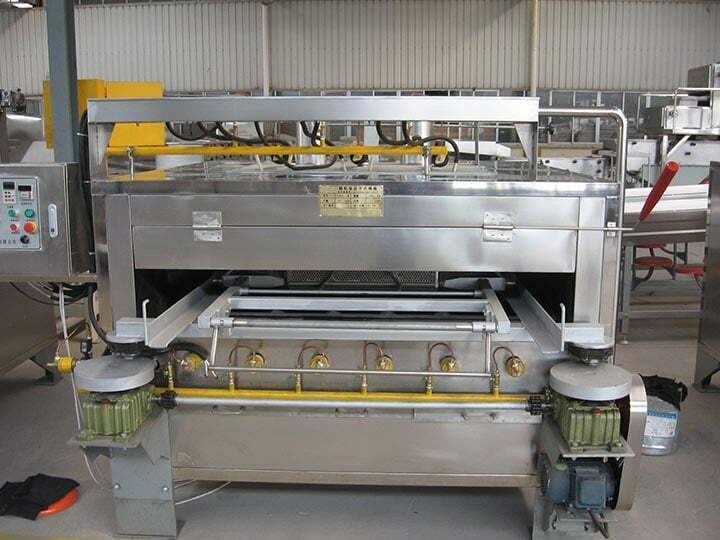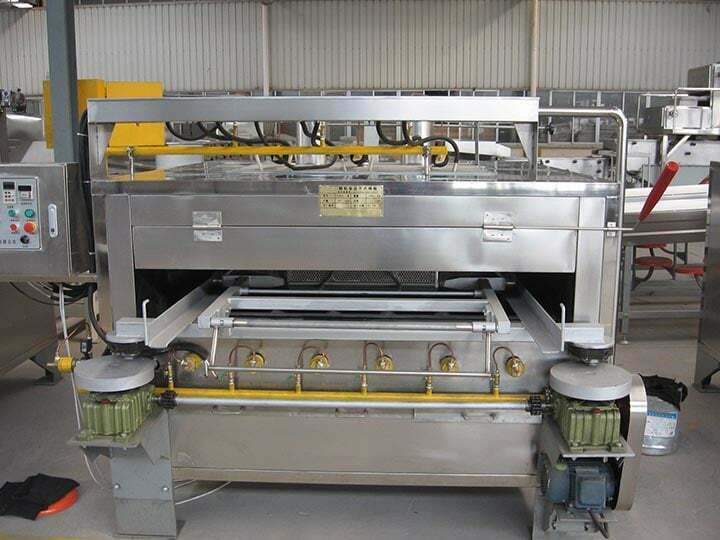 The coated peanut roaster machine is to bake coated peanut snacks, like caramel-coated peanutss, toffee-coated peanuts, flour-coated peanuts, and other granular foods. It realizes even heating with a low breakage rate. 
Coated peanut frying machine (optional for making fried coated peanut)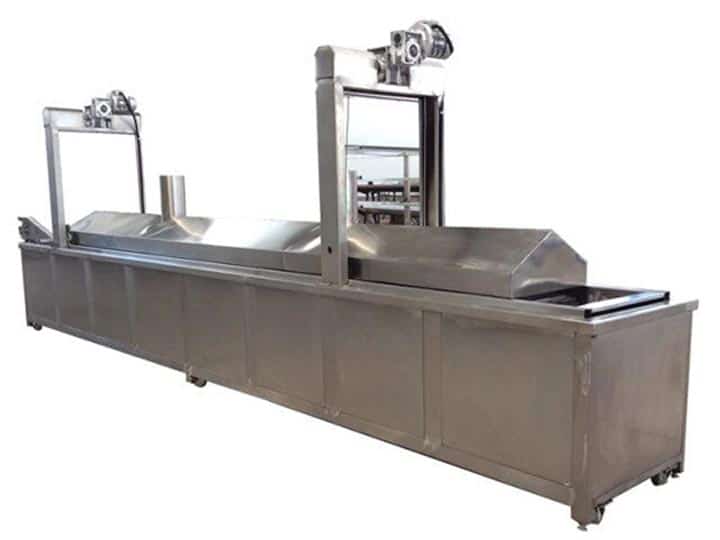 The coated peanut frying machine is to fry batches of coated peanuts. The mesh belt fryer machine can realize continuous frying and has high automation.
Cooling machine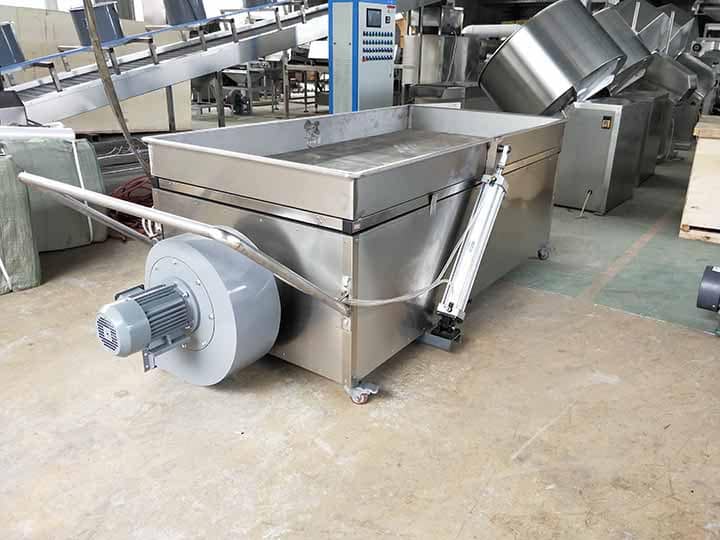 The cooling machine is used for the cooling of fried or baked hot materials before packaging. The materials can be discharged automatically or manually.
Seasoning machine for snacks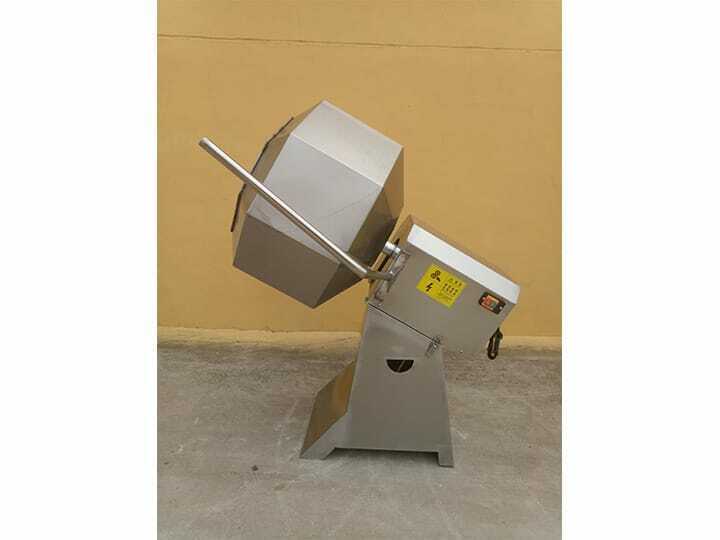 This flavoring machine is used for the evenly mixing and seasoning of peanuts, French fries, potato chips, and puffed food. The machine has a reasonable surface structure and food-grade materials.
Coated peanuts packing machine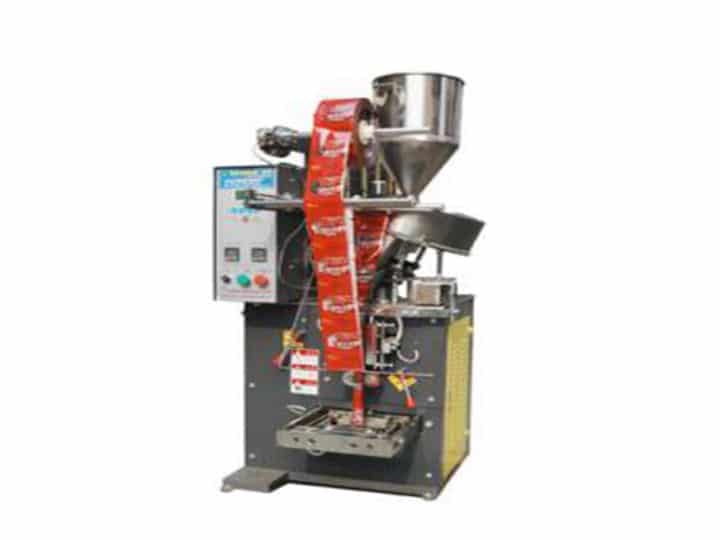 This pellet packaging machine can pack various granular foods. Packaging weight and the number of packaging bags can be adjusted. The coated peanuts packing machine reaches an ideal sealing effect by quick heating.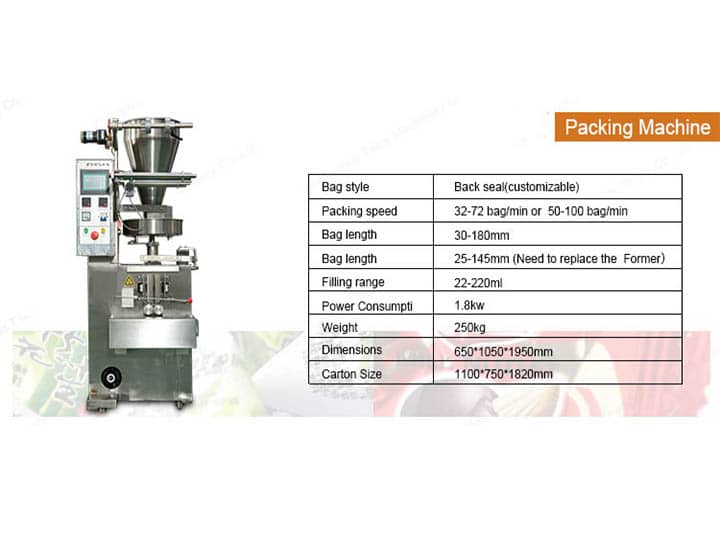 Apart from the above machines, we also offer other related machines of peanut sheller, pellet packaging machine, as well as a supporting equipment of hoist, conveyor, etc.
Parameter of coated peanut making machines
Peanut roasting machine
Capacity:50-500kg/h
power:1.1-5.5kw/h
Heating type: electric or gas heating
Peanut peeler machine
Capacity:200-1000kg/h
power:0.55-2.2kw/h
Size: 1100*400*1000mm
Completion rate:96%
Peanut breaking rate:6%
Peanut coating machine
Capacity:30-300kg/h
Diameter:400-1000mm
Rotating speed (r/min):28-41
Electric heating power:1-1.5kw/h
Sugar-coated pan angle: 15-95
Coated peanut frying machine
Power:80kw
Capacity:500kg/h
Size:3500*1200*2400mm
Swing oven
Capacity:80-300kg/h
power:25-75kw/h
Temperature: 180-220℃
Speed: 40-60times/min
Flavoring machine
Capacity:300-1500kg/h
power:0.75-1.5kw/h
Cooling machine
Capacity:80-100kg/h
power:1.5KW
Packaging machine
Packing speed: 32-72bag/min or 50-100 bag/min
Bag length: 30-180mm
Bag width: 25-145mm
Filling range: 22-220ml
FAQ
What is the depth of the peanut coating machine in the peanut coating production line?
What is the power of the fan of the peanut coating machine?
Can the peanut coating machine be equipped with a liquid spreader?
What is the angle of the coating machine for peanuts?
15-95 degrees. For the tilting model, the angle can be adjusted.
How to lubricate the bearing?
A grease gun injection device.
Export cases
The coated peanut machine is one of our hot-selling machines in the global market. If you require more detailed information about our machines, please contact us directly.