With a reliable flour coated peanut machine from Taizy Factory, entrepreneurs like Mr. Olamide are pushing the boundaries of snack production, providing consumers with the tantalizing flavors they crave.
Are you interested in optimizing your snack production business, just like Mr. Olamide? Contact Taizy Factory today and discover the equipment that can transform your snack venture into a successful enterprise.
Why choose to buy flour coated peanut machine?
In the bustling city of Lagos, Nigeria, Mr. Olamide, an enterprising entrepreneur, is taking the local snack industry by storm. His secret weapon? A compact but powerful machine sourced from Taizy Factory – the Flour Coated Peanut Machine.
Mr. Olamide's venture revolves around producing delectable flour-coated peanuts, a popular snack among locals. Recognizing the growing demand for this crunchy treat, he sought a way to streamline production while maintaining quality.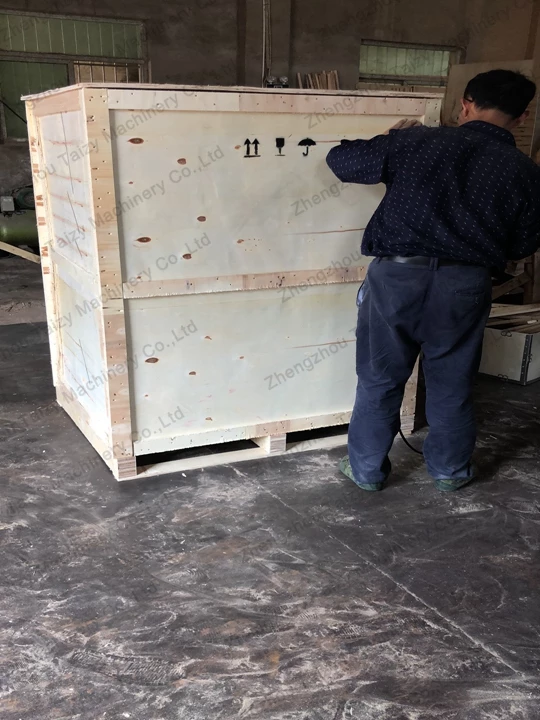 Features of Taizy's peanut coating machines
Upon discovering Taizy's innovative peanut coating machine, Mr. Olamide knew he had found the solution he needed. The machine, with its 300kg per hour processing capacity, offered the ideal balance between efficiency and performance. It guarantees uniformly coated peanuts, making each bite as delightful as the last.
The Flour Coated Peanut Machine's efficiency is a game-changer for Mr. Olamide's production process. It ensures that the flour coating is applied evenly to the peanuts, enhancing the taste and texture. With this machine, the time-consuming and labor-intensive hand-coating process is eliminated, enabling a more efficient operation.
Feedback from Nigeria snack food plant
After coating, the peanuts go through frying and seasoning, transforming into a delightful assortment of flavors, from classic salted to spicy chili. The machine's adaptability allows Mr. Olamide to create a diverse range of snacks to cater to the varied tastes of his customers.
Mr. Olamide is thrilled with his investment from Taizy Factory. Not only has it significantly boosted his production capacity, but it has also helped ensure consistent, high-quality snacks that have captured the hearts of many in Lagos.
In a market where snack aficionados eagerly await his next creation, Mr. Olamide's innovative approach, powered by Taizy's Flour Coated Peanut Machine, is helping him meet these needs effectively. His dedication to delivering exceptional snacks has set him on the path to becoming a snack industry leader in Nigeria.