The commercial hazelnut chopper machine is used for producing chopped hazelnuts with uniform sizes. The hazelnut chopper is also called a peanut chopper machine, a piece of advanced equipment for cutting a great variety of nuts at present. Equipped with two roller cutters, the hazelnut chopper machine can efficiently cut hazelnuts into small particles with adjustable sizes. After cutting, the grading screens sort the chopped particles into different sizes through vibration. The hazelnut chopper equipment is suitable for small or medium nut processing workshops or factories.
Hazelnut chopper machine structure details
The hazelnut chopper machinery mainly consists of a feeding port, frame, cutting rollers, vibrating screens, discharging ports, etc. The machine parts touching food are made of food-grade 304 stainless steel. By changing the distance between the cutters, you can get hazelnut particles of different sizes. The vibration screens have different specifications for specific needs, such as 1mm, 4mm, or 6mm. The smallest particles can automatically fall from the bottom of the machine. With one screen, you can get two grades of hazelnut kernels. The vibrating screen can realize accurate grading, with no blocking by the screen holes.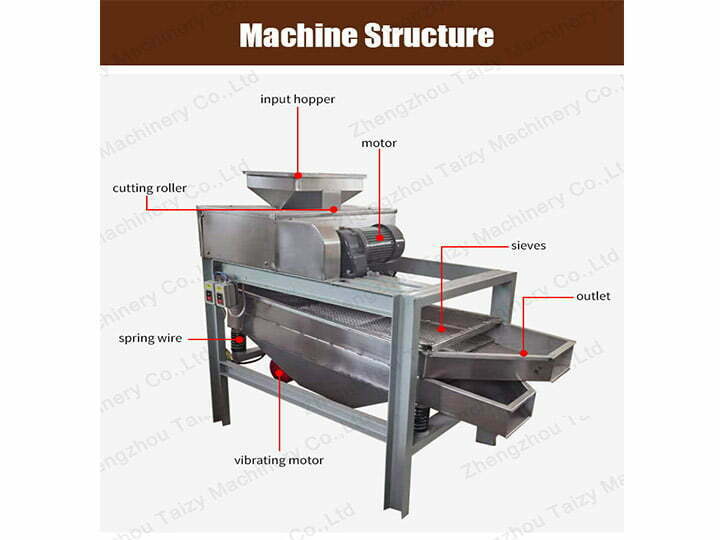 Advantages of hazelnut chopping machine
Adjustable sizes. The clearance of the cutter can be adjusted to cut out materials of different specifications.
Low material waste. This new type of hazelnut chopper machine can reduce material waste and oil pollution.
Grading functions. Equipped with screens of different specifications, the chopped hazelnuts can be graded by the vibration screens to achieve the required particle size.
Hygienic and easy to clean. The parts contacting the machine is 304 stainless steel, which meet food saftey standard. It is also anti-rust and easy to maintain.
High efficienty. The hazelnut chopping equipment has an output of 200-400kg/h. Also customized service is available.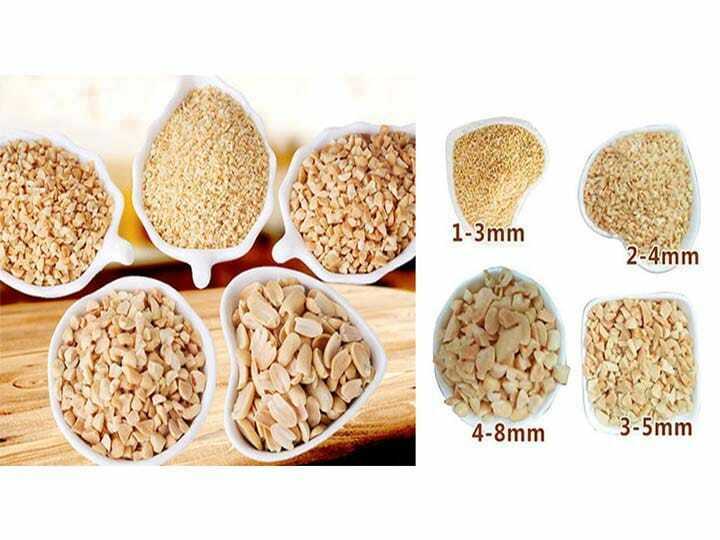 Snacks with chopped hazelnuts
Chopped hazelnut are widely used in chocolate, baking, ice cream, candy, and other food industries.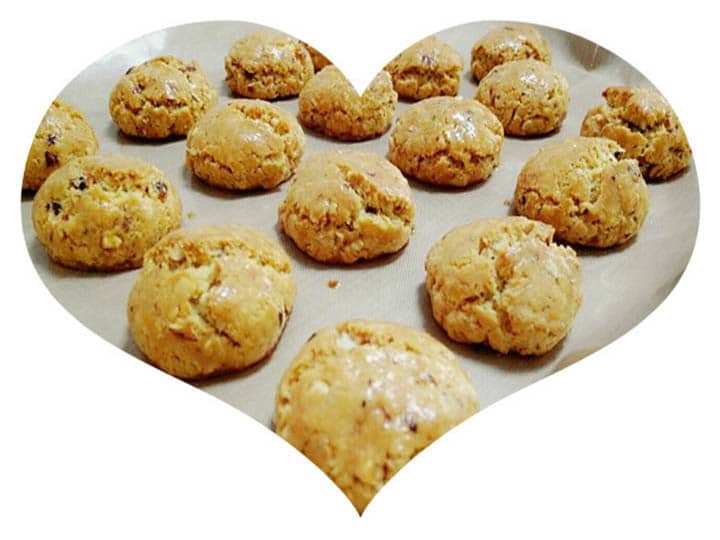 Cookies covered with chopped hazelnuts
Baked chopped hazelnuts
Ice cream decoration
Candy decoration
Relevant article
cashew nut chopper