The peanut cutting machine is designed to cut various beans and nut kernels (peanuts, walnuts, almonds, cashew, hazelnuts and chestnuts) into different sizes. The peanut crusher machine can meet the customers' demands of producing high-output well-graded beans and nuts particles. The particle sizes range from large particles to powder. We offer high-quality products and services. Our peanut cutting machine price is rather competitive and reasonable. The peanut chopper machine has been one of the best-selling products of our company.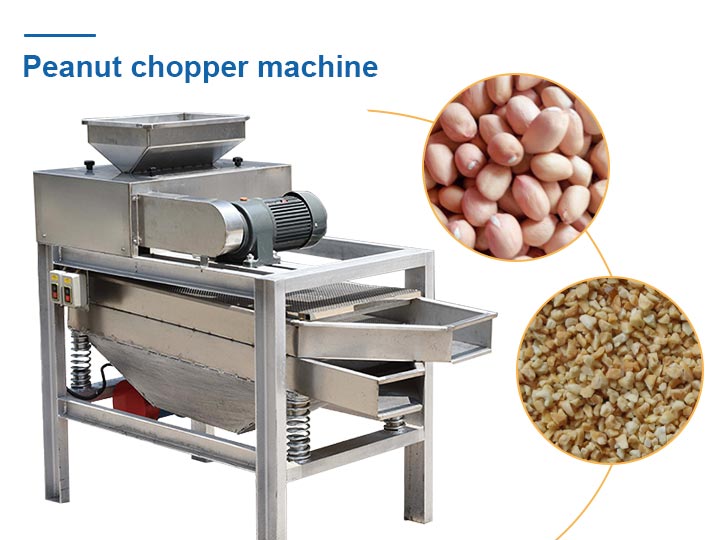 Introduction of Peanut Cutting Machine Price
Taizy Machinery offers a lot of solutions for processing nuts. In the food processing industry, customers often have different requirements for their outputs. To satisfy the specific needs of customers, we provide models of groundnut dicing equipment with different yields. Generally, the output ranges from 200kg/h to 600kg/h. Besides, we have two main types of peanut chopping machines: machines with straight blades or roller cutters. We also have grading screens of different specifications. Thus, the peanut cutting machine price differs according to types, models and outputs. Basically, the price is set based on our comprehensive costing. Worthy of mentioning, considering customers' unique production capacity, we can customize the machine.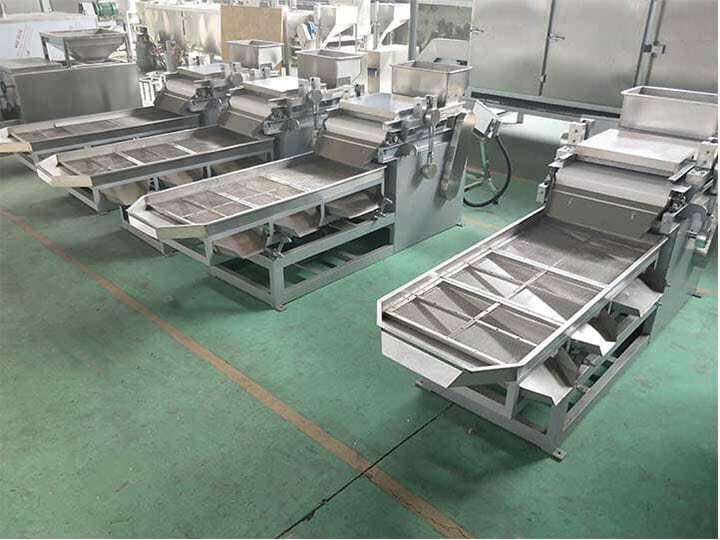 Trustable Peanut Particle Dicing Equipment
Taizy peanut chopper is made of stainless steel. The material is anti-rust and anti-corrosion. The durable parts of the peanuts chopping machine can help stably yield large-capacity hygienic products. The final particles can keep uniform and graded. Stainless steel is hygienic, and food-grade 304 stainless steel is the machine material contacting the food to ensure the safety of the final products.
Our company is a leading manufacturer of nut processing machinery. We apply professional production technology and strict production management. Thus, we produce reliable products with stable performance. We received good feedback from a large number of customers and gained their trust. They got deep impressions of our peanut cutting machine best price and quality. We can provide real-world pictures and videos of our factories and customers.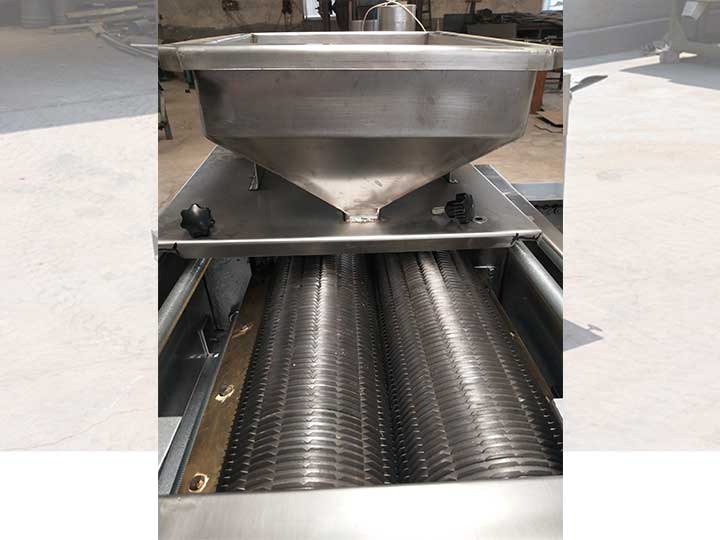 Excellent Service about Peanut Cutter Machine
As for our service, customer satisfaction is our ultimate goal. We provide 24-hour efficient online service. We can offer customers satisfactory pre-sales, in-sale and after-sales services.
For each type of machine, the usage and wearing parts are quite different. While making a quotation for you, we will provide the parameter and the detailed information of wearing parts. Through the quotation, you can get familiar with the wearing parts of the machine. The spare parts of our machines are available. We can give you a discount if you buy from us on the basis of best price. As for technical guidance, we can carry out online or on-site service based on customers' requirements.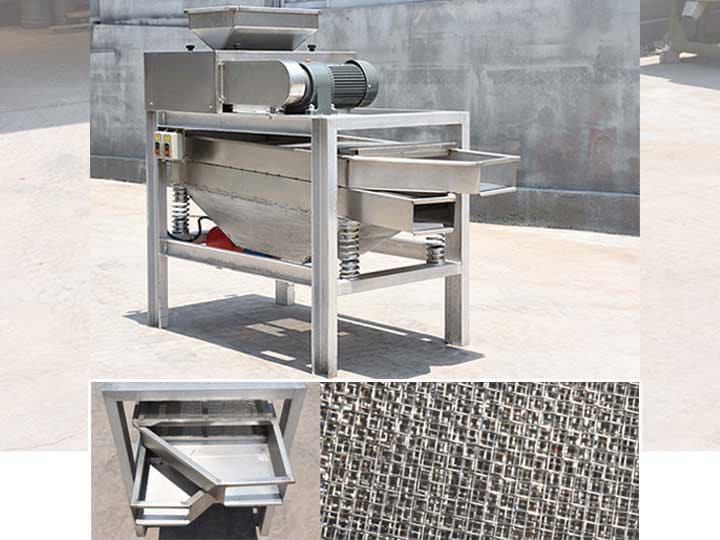 In summary, our best peanut cutting machine price, quality and service will surely bring you a satisfactory experience, and bring more profits to your business.