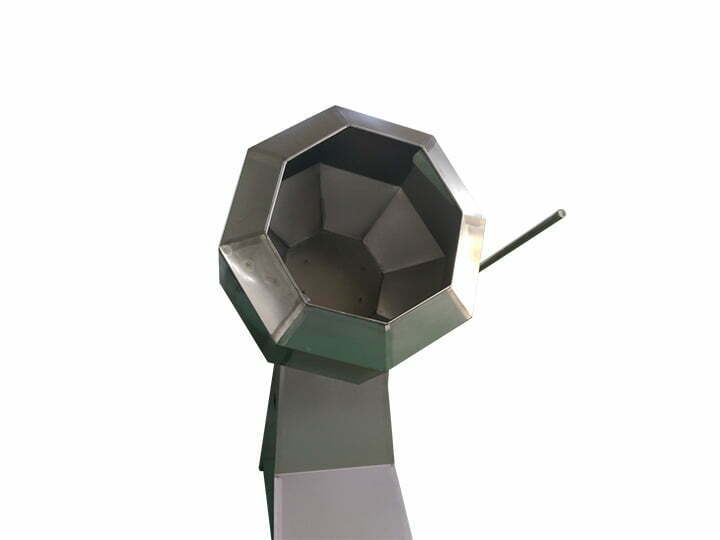 Multiple-Use Flavoring Machine Introduction
The fried food flavoring machine widely spreads in the food processing machinery. Automatic fried food flavouring machine is applied in mixing and blending fried food. Its uses cover peanut, popcorn, soybean, fruit chips, potato chips,etc. This fried food seasoning machine is the most horizontal flavoring machine among food manufacturing machines.
The rotary seasoning machine has features of integrates electromagnetic, light control, electronic control and digital delay, and has high automation.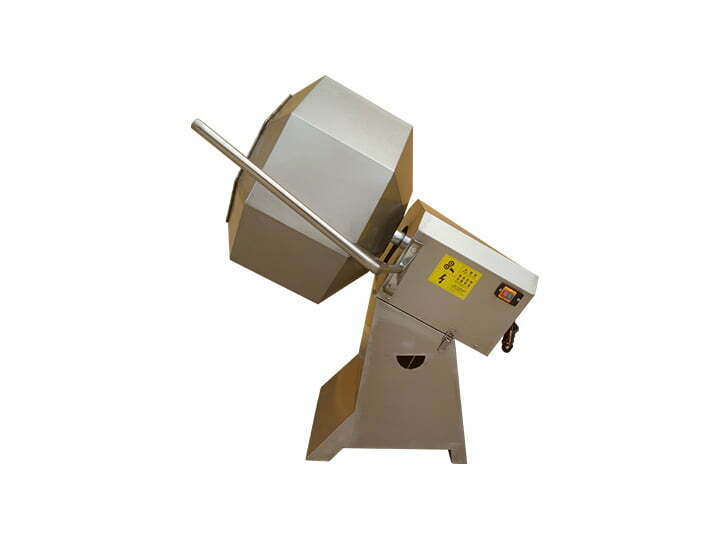 Working Principle of Multiple-Use Mixing Machine
After the seasoning machine starts, the material falls into the drum and is moved upward by the stirring blades. Then Material dropped from above, and mix with the seasoning powder. During the working process, the seasoning powder is always kept in the dusting box. When the seasoning is insufficient, it should be added in time.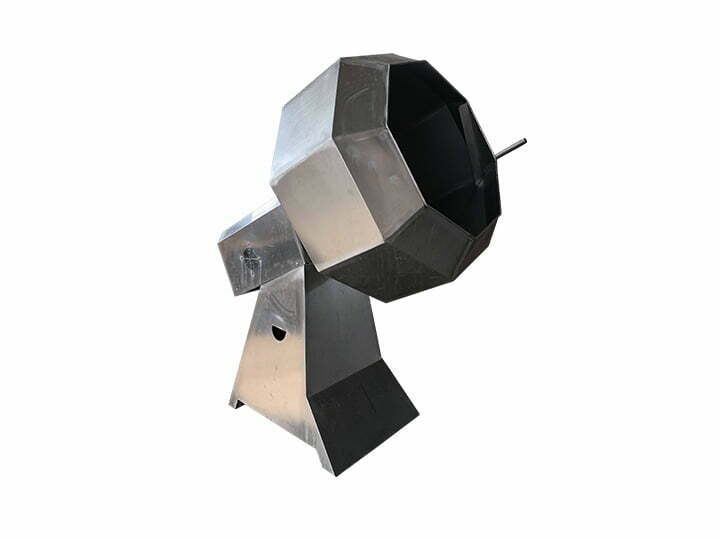 Main Parts of Fried Food Flavoring Machine
The rotary seasoning machine consists of main parts such as mixing tank, the flavoring machine switch, stainless-steel base, cover for protection of electric motor and switchboard.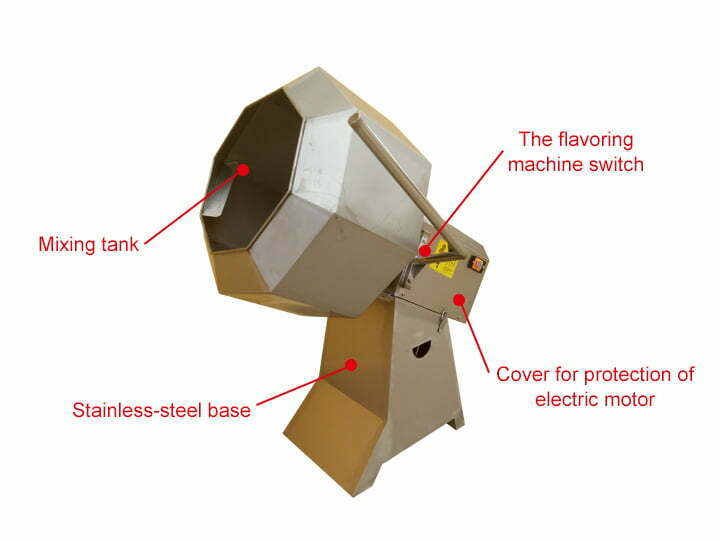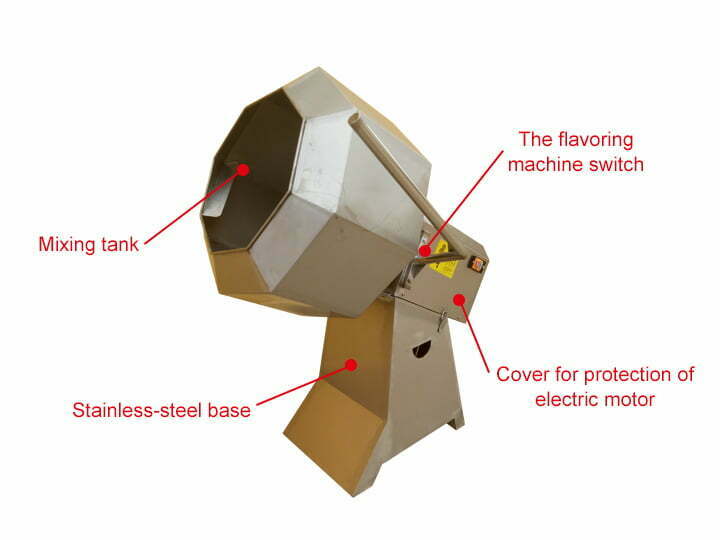 The Flavoring and Mixing Machine Technical Data
| | | | | |
| --- | --- | --- | --- | --- |
| Model | Dimension | weight | power | capacity |
| SL2400 | 2400*1000*1500 | 300 | 0.75 | 1000kg/h |
| SL3000 | 3000*1000*1600 | 380 | 1.1 | 1500kg/h |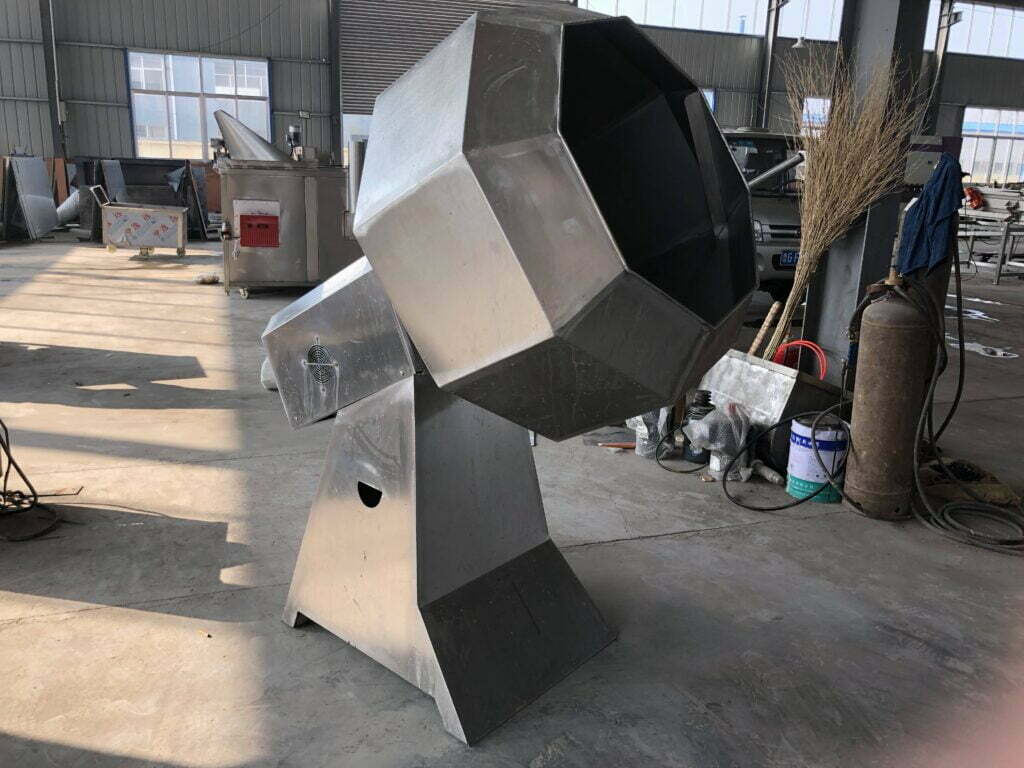 Automatic Seasoning Machine Features
Manufacturing Material All made of 304 stainless steel, which meets national health and safety standards.
Different Types There are two types of fried flavoring machine. They are the roller and octagonal type.
Multiple Uses The fried food flavoring machine has the capacity of processing peanut, soybean, fruit chips, potato chips in the food processing industry.
High Productivity and fried food whole rate output 1000-1500kg per hour
Automatic mixing and blending when feeding the seasoning powder
Stock Display of Multiple-Use Flavoring and Mixing Machine