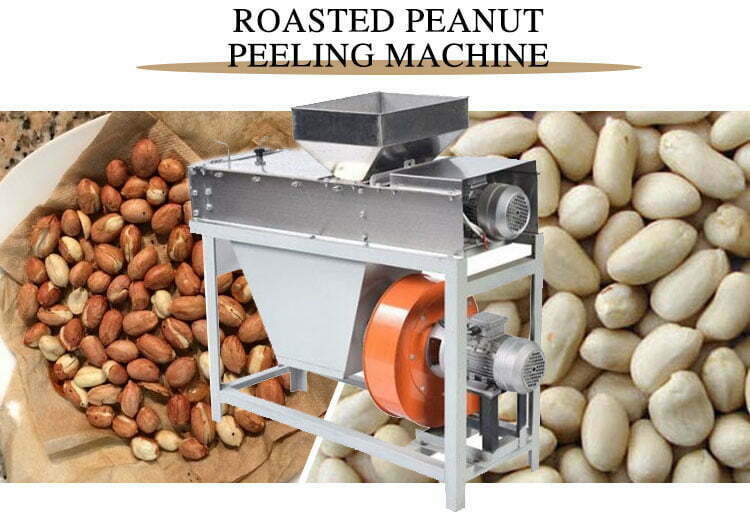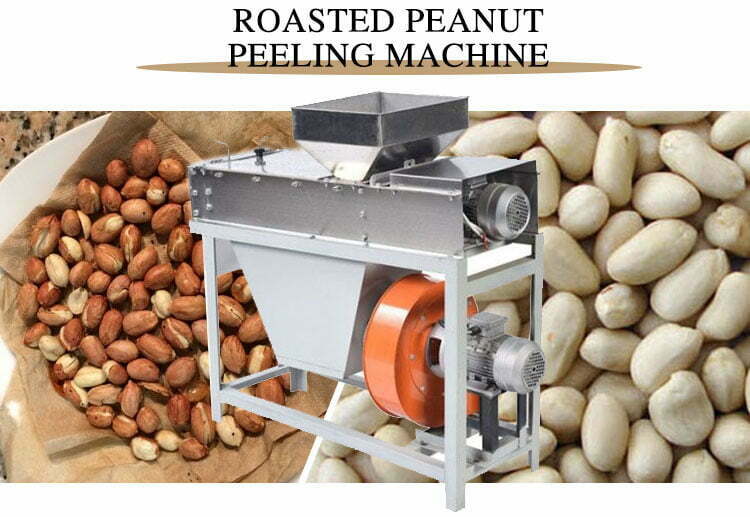 Introduction of Dry Peanut Peeling Machine
Our company has specialised in producing dry peanut peeling machines. Peelers serve the purpose of industrial and commercial peanut peeling. Dry peanut peeling machines are advanced and developed. And they are made of high-quality materials. Nut peeling machine works as an ideal equipment for removing peanut red dress. These machines can process peanuts with different specifications. Besides, our devices are suitable for nuts, including peanuts, almonds and soybeans, etc. We offer our customers advanced dry peanut peeling machines.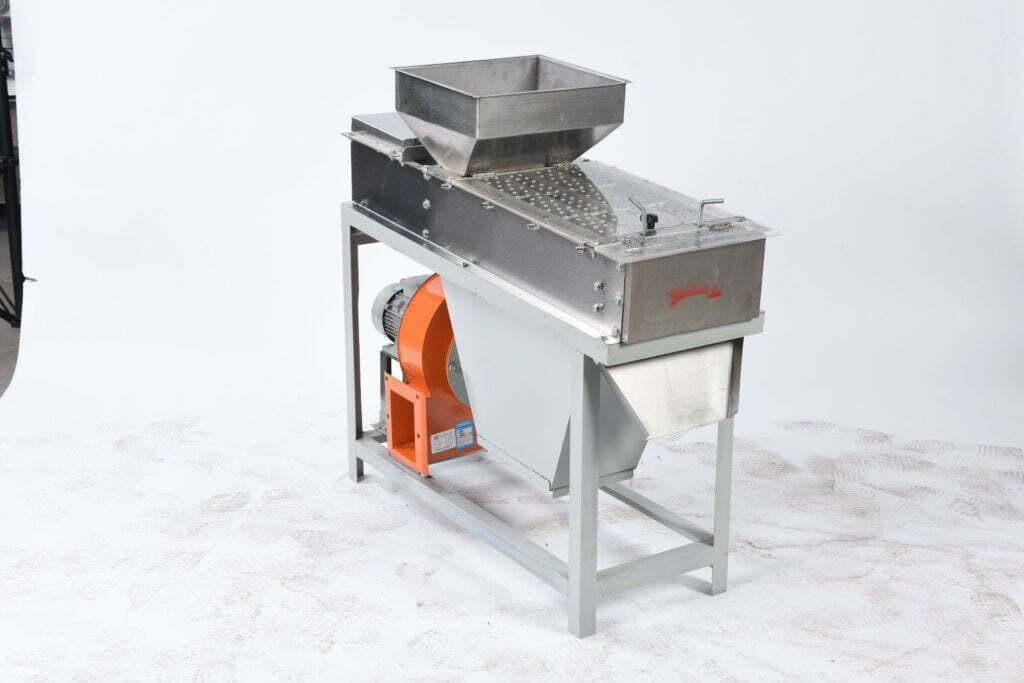 Working Principle of Dry Peanut Peeler Machine
Peanut peeling machine is composed of power device(electric motor, belt pulley, belt and bearing,etc), frame, feeding inlet, peeling roller(steel roller or sand roller), suction fan, etc. This machine is equipped with exhaust system and vibrating screen. As this equipment works, it rolls and transmits with friction at different speed. When the moisture of roasted peanuts is less than 5%(in case of burning), the best time for peeling is already. At such a time, exhaust system in peeler will suck red skins of peanuts away. The vibrating screen remove the peanut bud. As a result, peanut kernel is divided into two parts.
Technical Parameter of Roasted Peanut Red Skin Removing Machine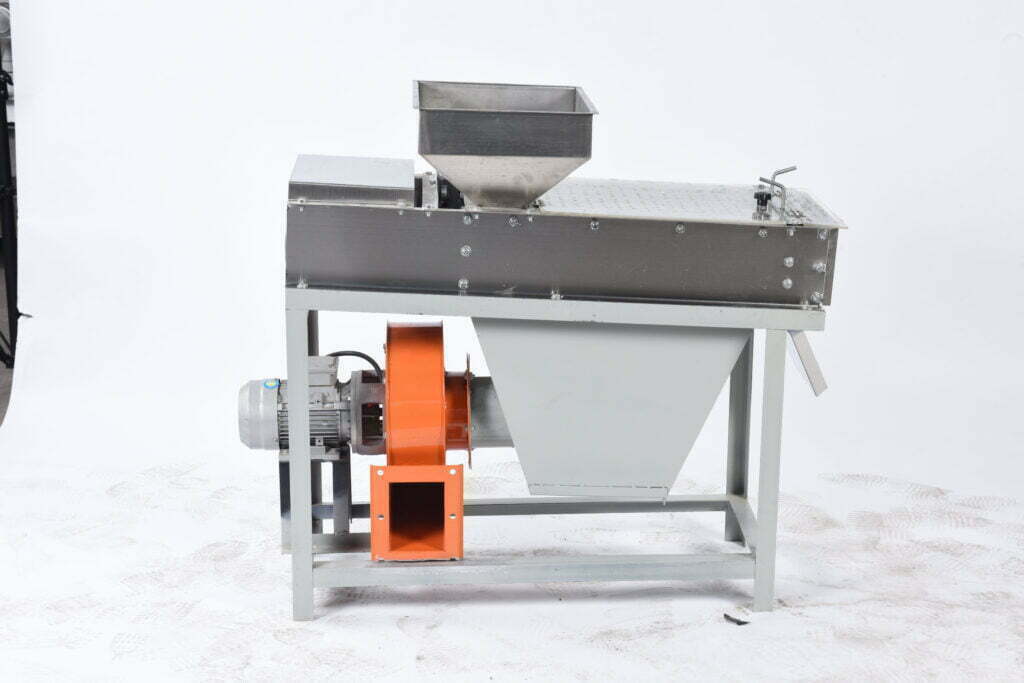 Model
Capacity(kg/h)
Electric Motor Power(kw)
Fan
Power(kw)
Voltage(v)
threshing rate(%)
Frequency(HZ)
Dimension(mm)
TZ-1
200-300
0.55
0.37
380/220
≥98
50
1100*400*1100
TZ-2
400-500
0.55*2
0.37
380/220
≥98
50
1100*700*1100
TZ-3
600-800
0.55*3
0.37
380/220
≥98
50
1100*1000*1100
TZ-4
800-1000
0.55*4
0.37
380/220
≥98
50
1100*1400*1100
Technical Parameter of Roasted Peanut Peeling Machine
Product Display of Peanut Peeler Machine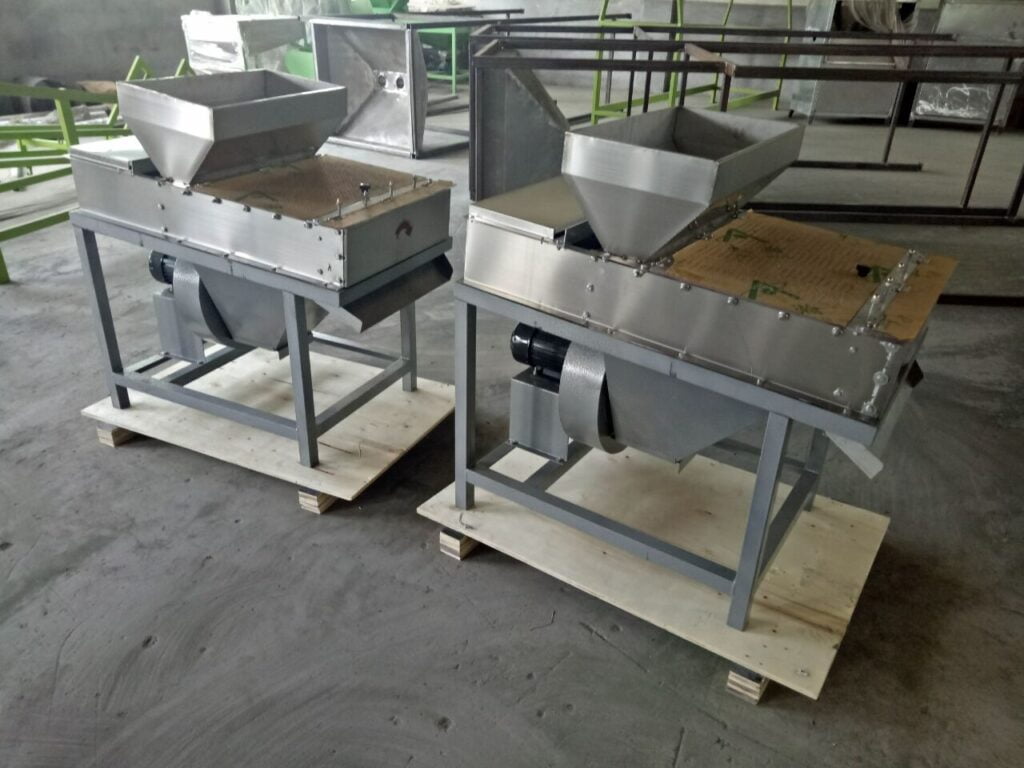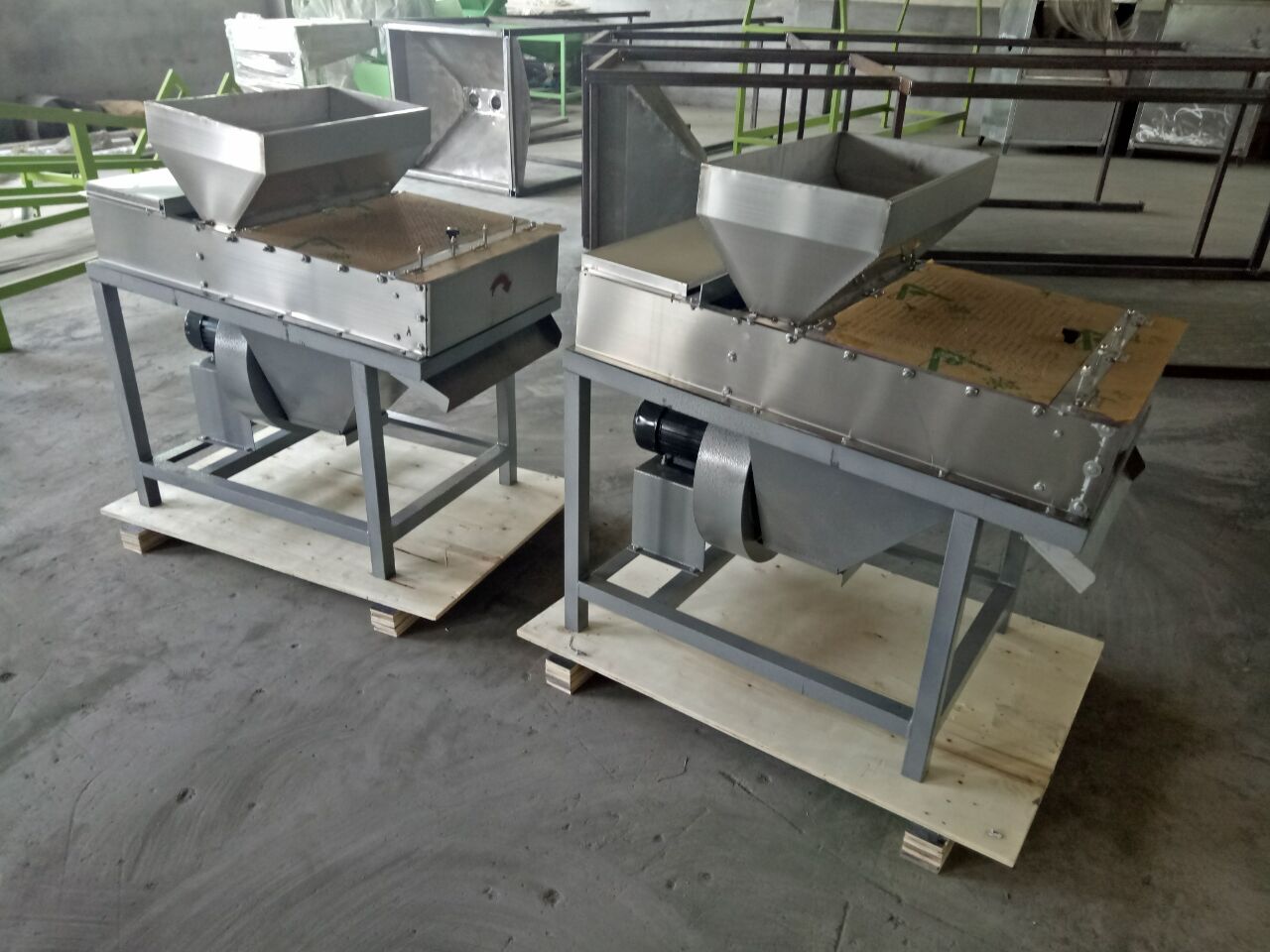 Speciality of Roasted Peanut Peeling Machine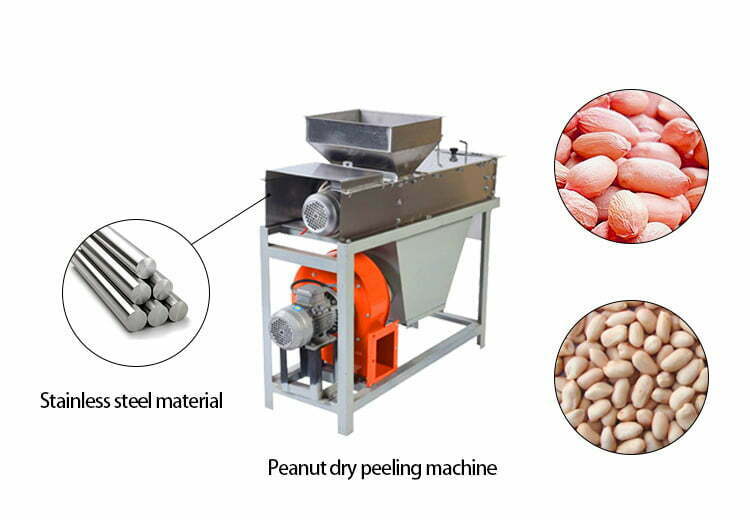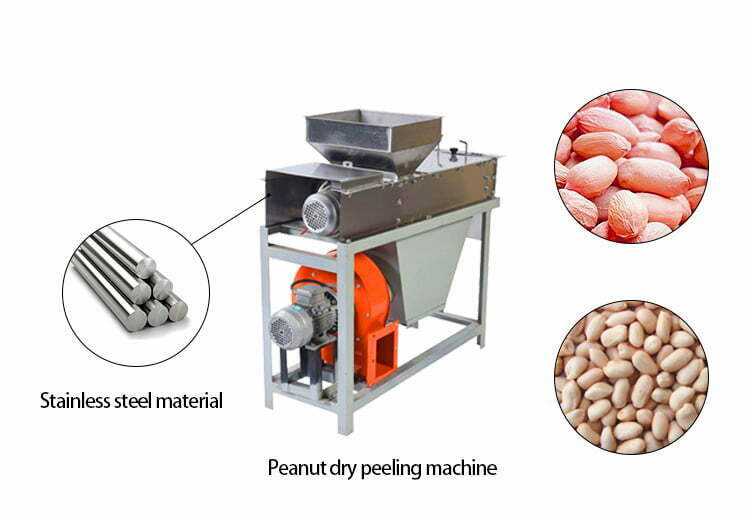 1. High peanut peeling productivity, high peanut kernel quality
2. Low breakage rate, high full rate
3. Multiple uses for nuts (milky peanuts, peanut butter, peanut milk)
4.Easy to operate, clean and sustain
5. Long service life
6. Stable and smooth performance, high safety and reliability
7. No water or energy waste, labor-less, and environment-friendly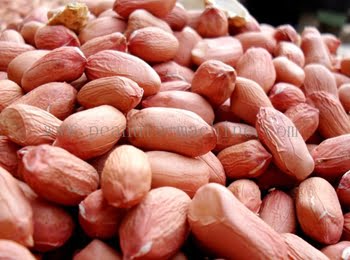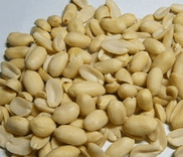 FAQ(frequently asked questions)
1.Which size of peanut peeling machine do you have?
We have four different sizes of TP series. They are TP1/2/3/4.
2. What's the dimension of TP1
1200*500*1200MM
3. Is the threshing rate over ninety percent? How about half grain rate?
Yes, threshing rate is some 98%. And half grain rate is about 6%.
4. What materials can the peeler process?
Peeling machine can process peanut kernels, broad bean, soybean, mung bean and other nuts.
5. Is the industrial peeling machine made of carbon steel?
The main constructure is made of carbon steel while the inlet(hoppers) stainless steel. Manufacturing material is qualified and meets national standards.
6. How to improve peeling effect and efficiency?
Roast peanuts before peeling by peanut roasting machine.
7.What are cap made of ?
Organic glass
8. Can I customize my machine?
Of course, we design and manufacture machines according to your needs. And we provide high-quality machines, all-round services and professional guidance as always.
9. What are consumable accessories of this peeling machine? How many each peeling machine?
Two belts are listed as bconsumable accessories. Companies can provide similar import equipment and consumable accessories.
10. What the capacity of your machine?
Capacity varies from 200kg to 1000kg.