Automatic peanut coating machinery is one of our hotter sellers in Nigeria and draws an increasing number of Nigerian consumers. The entire coated peanut production line contains a peanut roasting machine, a peanut peeling machine, a peanut coating machine, coated peanut roasting machine, a cooling machine, a flavoring machine, and a packaging machine. Our peanut coating machine in Nigeria has reliable quality and at a reasonable and affordable factory price. Now we'll go through the specifics of the coated peanut manufacturing line.
Peanut coating machine in Nigeria highlights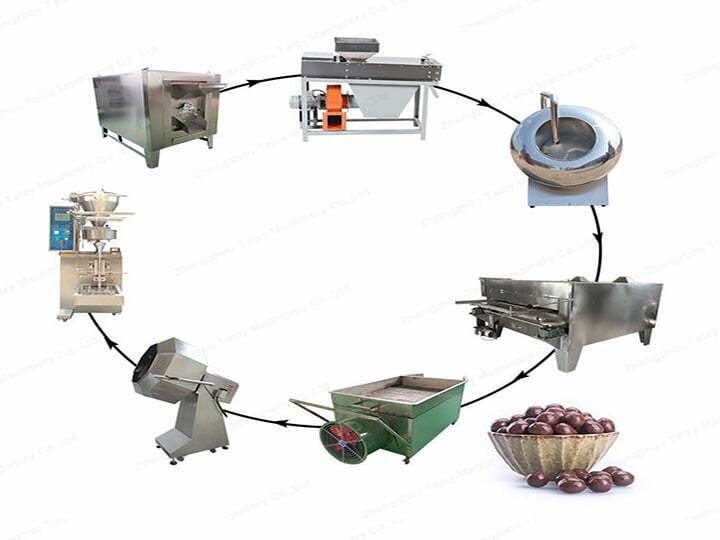 Suitable for sugar-coated peanuts, flour-coated peanut, peanut burger, honey-coated peanut, besan coated peanut, spicy coated peanut, wasabi coated peanut, chocolate-coated peanut, etc.
The coated peanut production line has a high degree of automation and high output. The general capacity ranges from 100-1000kg/h.
The final products are in good color and beautiful shape, and the layers of coating materials are in uniform thickness.
The machine material is stainless steel, which is hygienic and durable.
Specification of a recent export case
Recently, we have exported our coated peanut-making machines in Nigeria and our Nigerian customer gave us good feedback about the production line. This coated peanut production line is of great help for him to start a peanut burger business in the local place. The following are the machine details of the peanut coating machinery.
Item
Picture
Main parameter
1. Roasting machine
Model: TZ-300
Output: 300-350KG/H
Heating type: electric heating
2. Dry peeling machine
Completion rate:96%
Capacity:200-250kg/h
Size: 1100*400*1000mm
3. Coating machine
Model: TZ-1000
Diameter: 1000mm
Main motor power: 1.1kw
4. Coated peanut roasting machine
Model: TZCR-200
Capacity:150-200kg/h
Heating power: 25kw
5. Cooling machine
Size: 2300x900x750mm
Fan power: 550w
Type: Cylinder discharge
6. Seasoning machine
Type:TZ-800
Capacity:300KG/H
Power:1.5kw
7. Packing machine
Model: TZ-320
Packing speed: 32-72bag/min or 100-130 bag/min
Bag length: 30-180mm
Power: 1.8kw
Parameter
Packaging and delivery display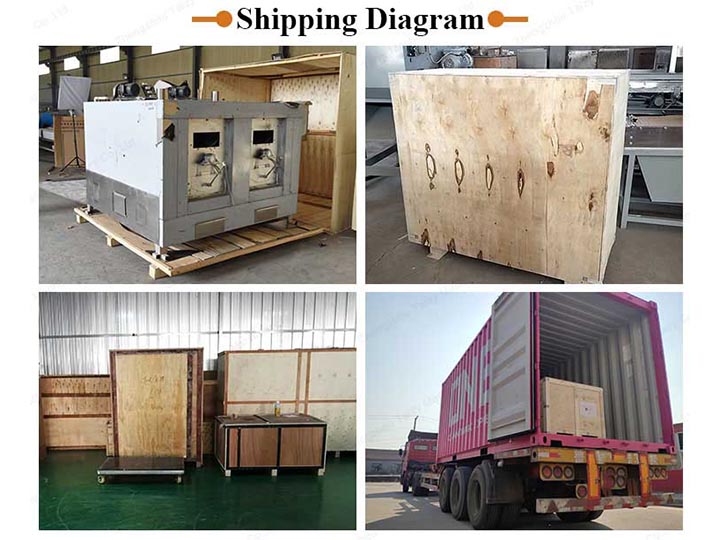 If you are interested in the peanut coating machine, we would like to receive your requirements.