Recently, we have sold two sets of peanut crusher machines to a customer from Kenya. This type of machine is designed to cut beans and nuts into small sizes. The final products of the peanut crusher machine are in high demand in the food processing industry. To meet specific demands of customers, we offer two main types of machines, the model of straight blades and the model of roller cutters, as well as different sieves. This equipment is one of the most popular machines in our company.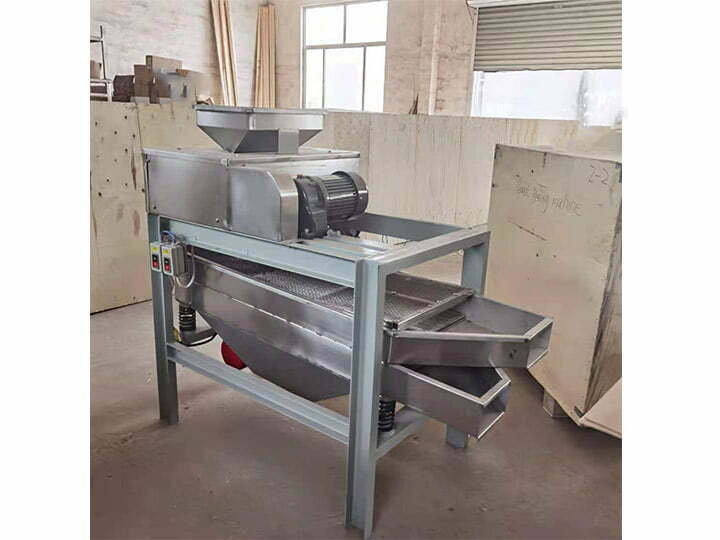 Export details of peanut crusher machine sold to Kenya
To produce well-graded peanut particles, this customer needs an efficient industrial peanut chopping machine. After he contacted us and ordered a quotation, we provided detailed information about our machine, including technical parameters, operation methods and after-sale service. In contact with him, we know that he intended to process peanut kernels for making a business. He finally chose the model of TZ-60, the type of roller cutter with two grading screens (1mm and 3mm) and two alternative sieves (2mm and 4mm). The parameter is as follows:
| | |
| --- | --- |
| Model | TZ-60 |
| Voltage | 220/380V |
| Frequency | 50HZ |
| Capacity | 400kg/h |
| Power | 0.75kw+0.18kw |
| Dimension | 1.6*0.8*1.5 m |
| Weight | 300kg |
Model of the chosen peanut chopping machine
In fact, we offer machines of various specifications, and customized service is also available. For detailed information, please feel free to contact us and we will be grade to offer you a most suitable solution.
Why does the customer from Kenya choose our machine?
This peanut crushing machine is suitable for small or large nut production businesses. It has high efficiency and the output can reach 200-600 kg per hour. The processed peanut particles are uniform. By changing the clearance of the cutters, the sizes of nut granules can be adjusted. As for the spare parts, like cutters and screens, customized service is available. Besides, the main structure is made of stainless steel, which is durable and hygienic. In short, this machine perfectly satisfies the customer's needs.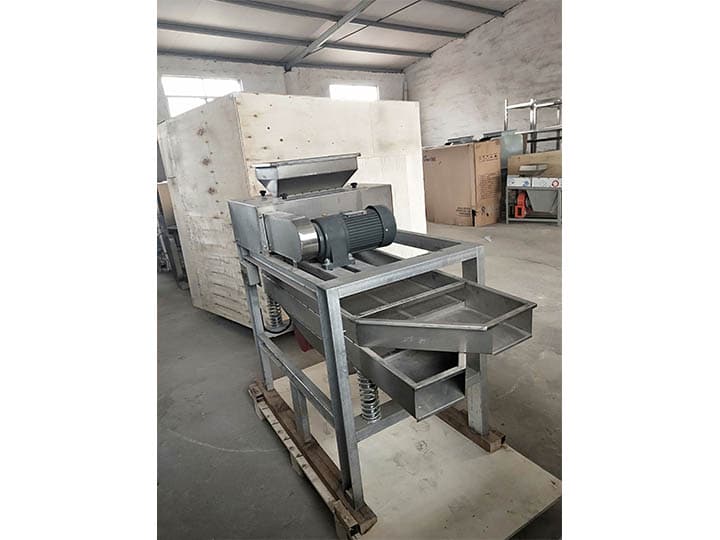 Taizy Machinery Co., Ltd. is a professional enterprise in manufacturing and trading nut machines with many years of experience. Our machines have been exported to many nations and regions and received good feedback from our customers.
In short, we are glad to share our our peanut crushing machine and exportation case. If you have an interest in our machinery, welcome to visit our website: https://www.peanut-butter-machine.com/ or get in touch with us.