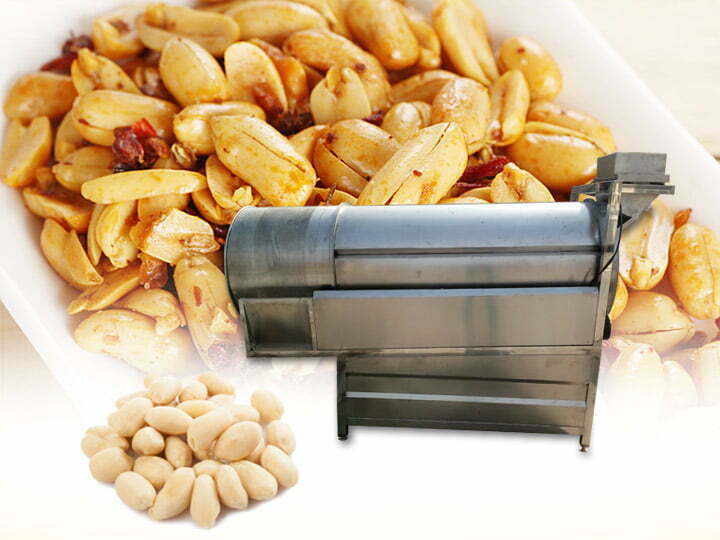 Introduction of Automatic Fried Food Flavoring Machine
The fried food flavoring machine widely spreads in the food processing machinery. Automatic fried food flavoring machine is applied in mixing and blending fried food. Its uses cover peanut, popcorn, soybean, fruit chips, potato chips, etc. This fried food seasoning machine is the most horizontal flavoring machine among food manufacturing machines.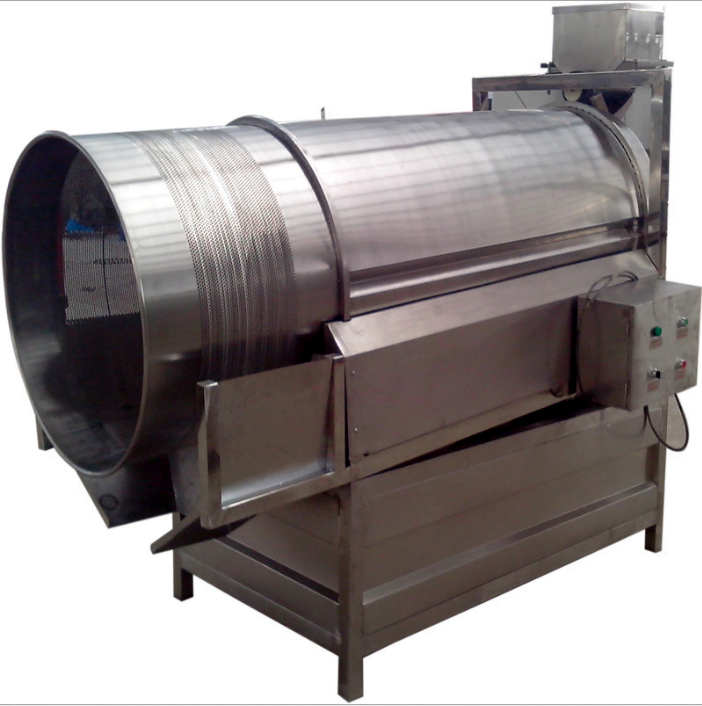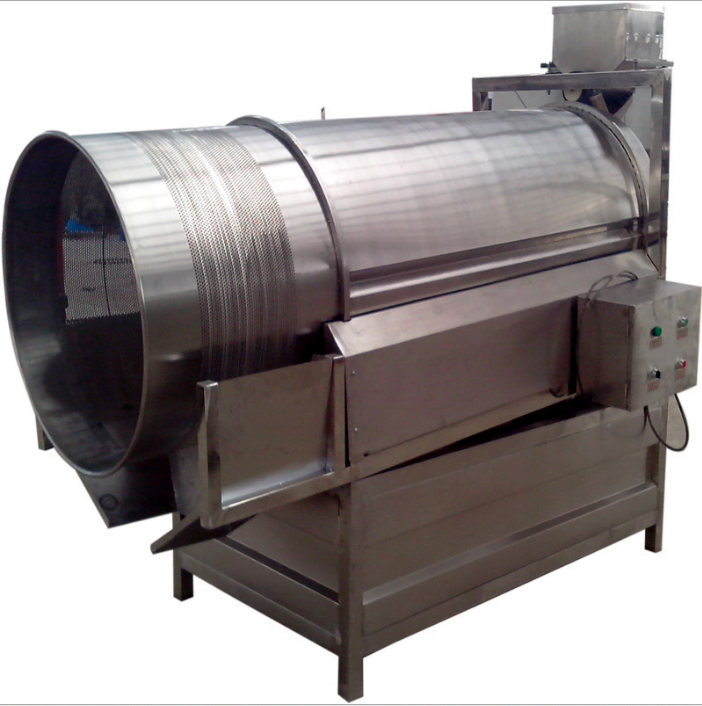 Fried Food Flavoring Machine Technical Parameter
| | | | | |
| --- | --- | --- | --- | --- |
| Model | Dimension(mm) | Weight(kg) | Power(kw) | Capacity(kg/h) |
| SL2400 | 2400*1000*1500 | 300 | 0.75 | 1000 |
| SL3000 | 3000*1000*1600 | 380 | 1.1 | 1500 |
Roller Fried Food Flavoring Machine Working Principle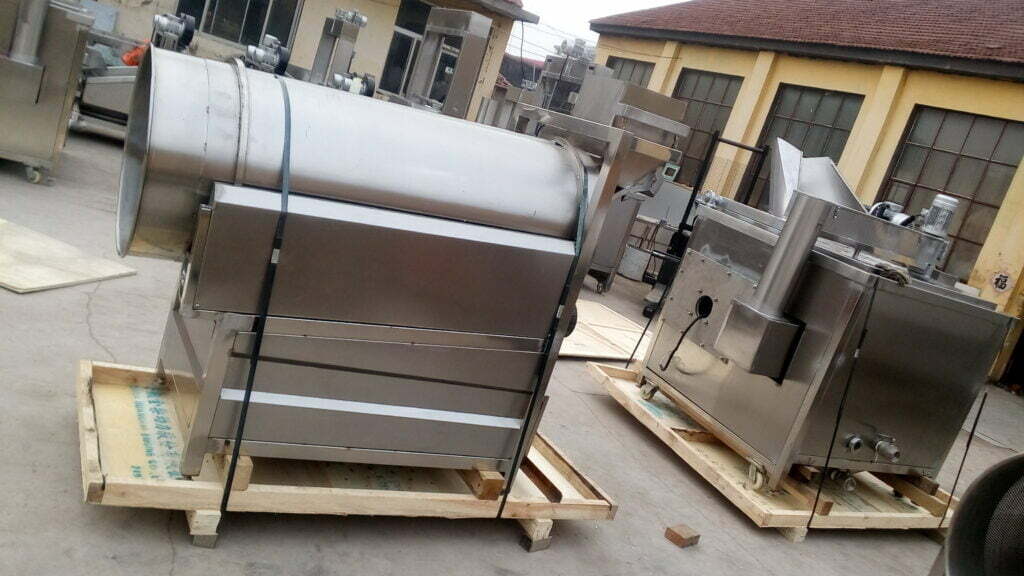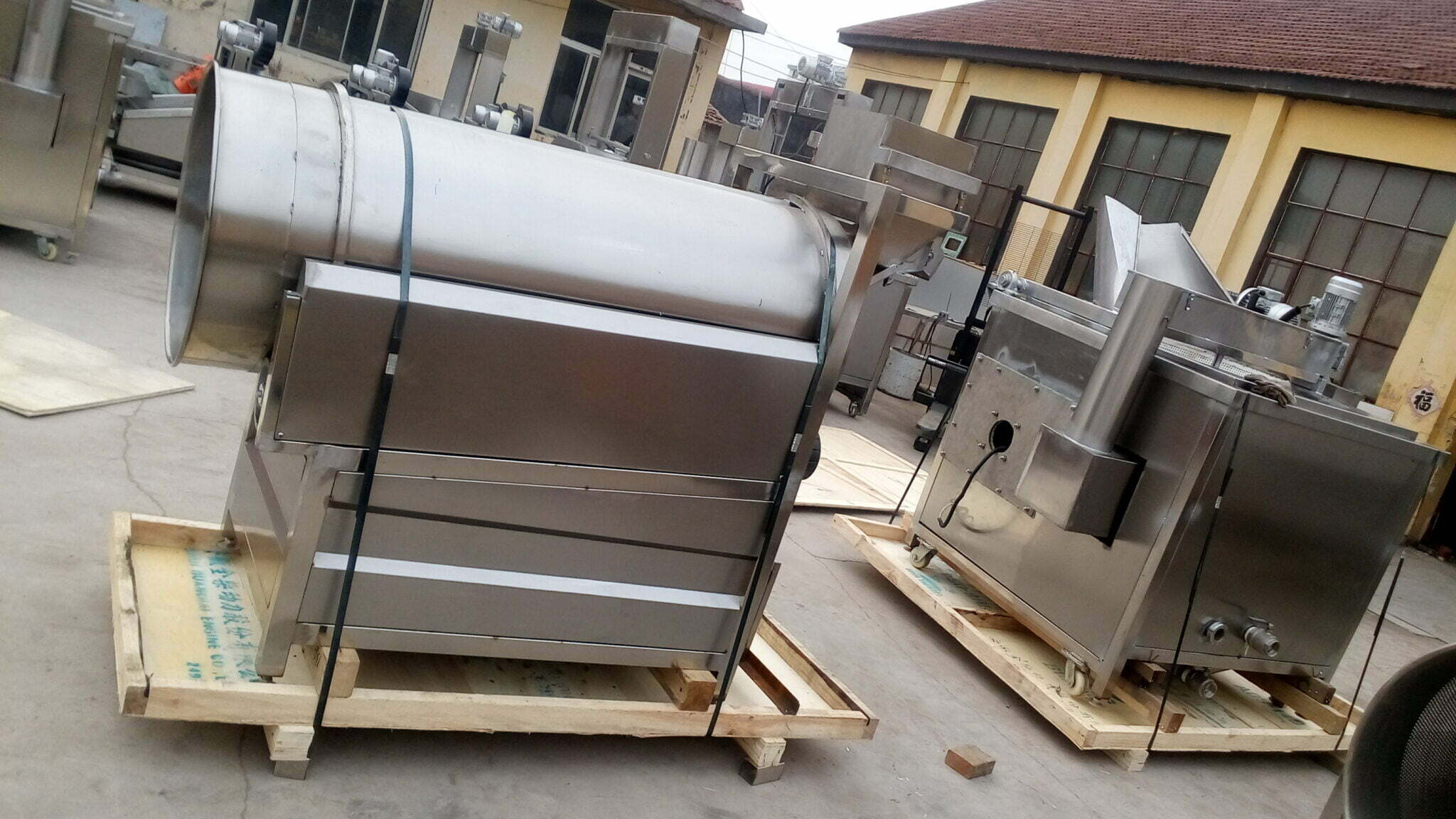 The favoring machine is equipped with a high-speed blender, a piece of spiral powder feeding device, and tilting flavoring roller. The fried peanut flavoring machine can blend and mix automatically.
Once the rotary seasoning machine starts, the material falls into the drum and is pushed upward by the stirring blades to mix with the seasoning powder. When time is up, the discharge will send grains out for the next step.
Structural Features for Automatic Peanut Seasoning Machine
The rotary seasoning machine consists of main parts such as bracket, roller, drum drive system, dusting system, dusting drive system and switchboard.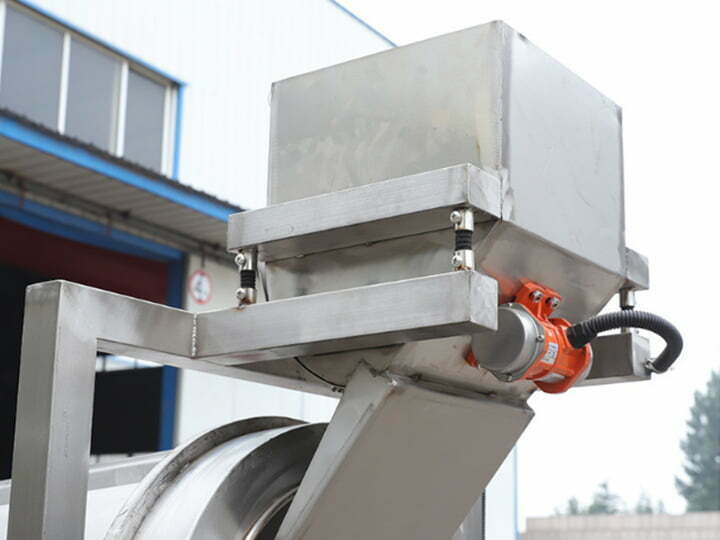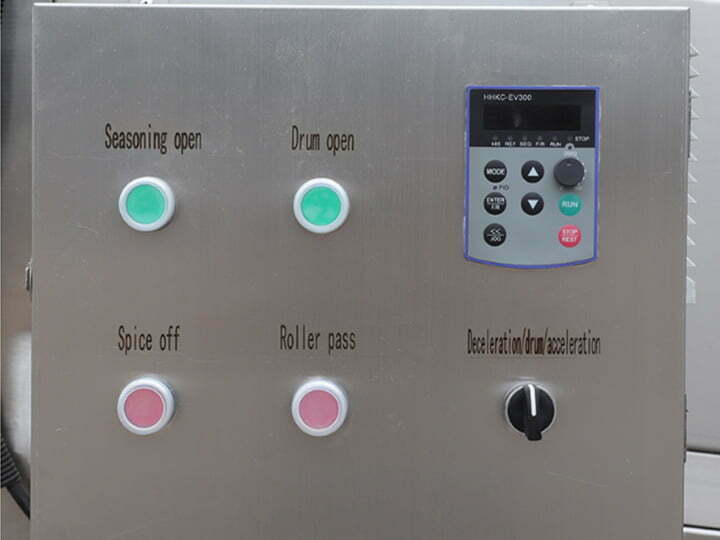 Control Panel of automatic peanut flavoring machine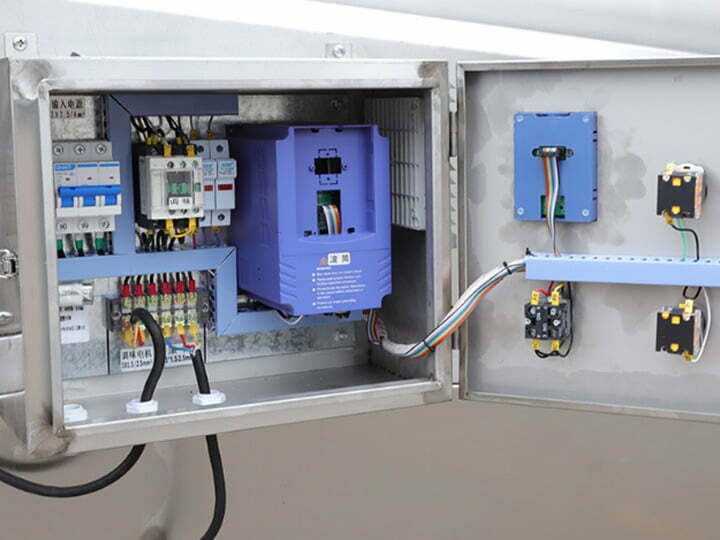 electric circuit and board design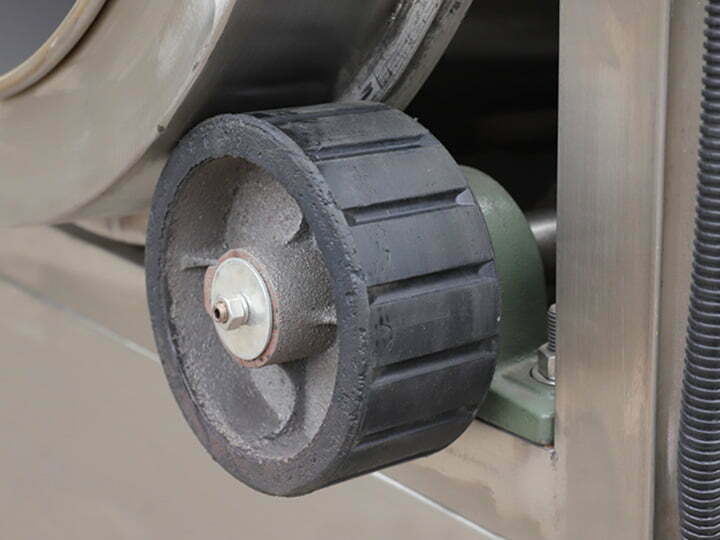 roller of fried food flavoring machine
Advantages of Peanut Flavoring Machine
Different Types There are two types of fried flavoring machine. They are the roller and octagonal type.
Manufacturing Material All made of 304 stainless steel, which meets national health and safety standards.
Multiple Uses The fried food flavoring machine has the capacity of processing peanut, soybean, fruit chips, potato chips in the food processing industry.
High Productivity and fried food whole rate output 100-200kg per hour
Automatic Input and Discharge, Flavoring Uniformly
Easy to Operate, Maintain and Clean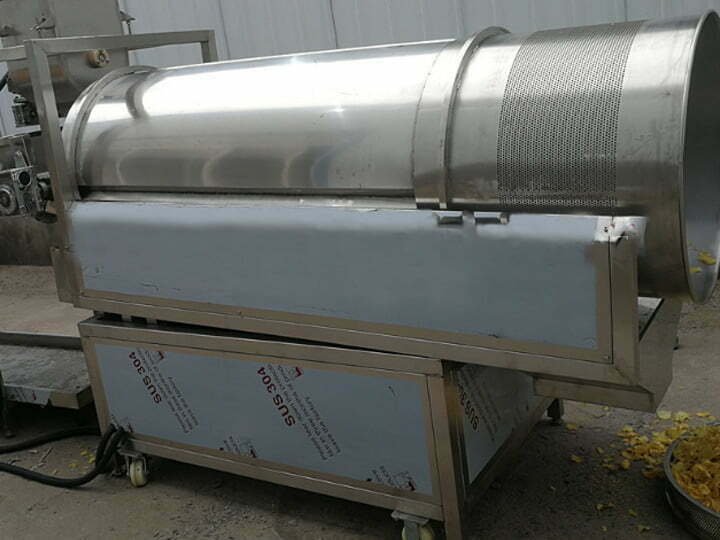 Automatic Fried Food Flavoring Machine Application
The Fried Food Flavoring Machine is universally applied in the food processing food for mixing and blending various food, such as potato chips, fried peanuts, fried food, salted peanuts, popcorn, fruit brittle, chips, puffed food. french fries, and snacks.