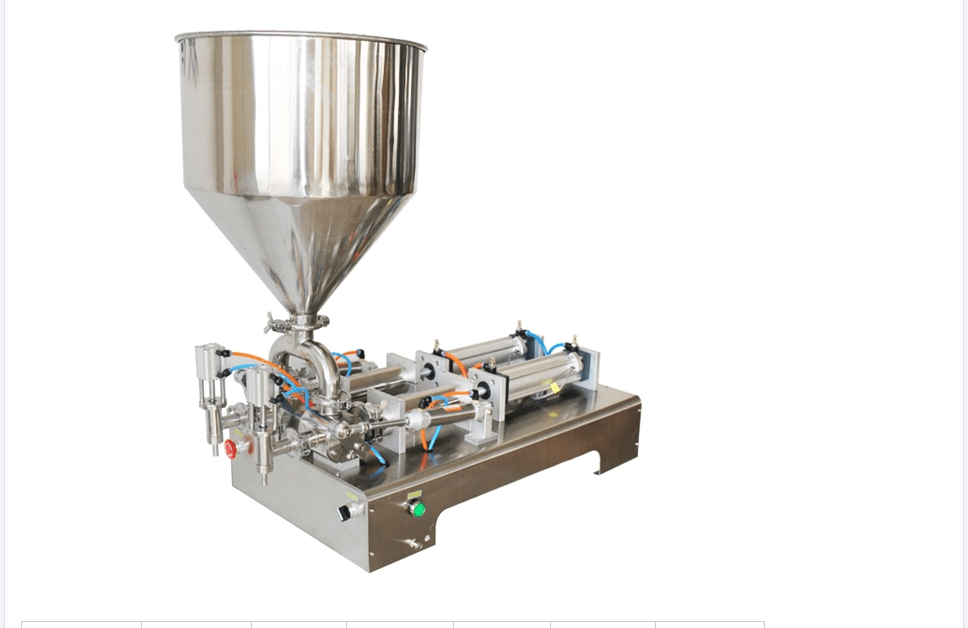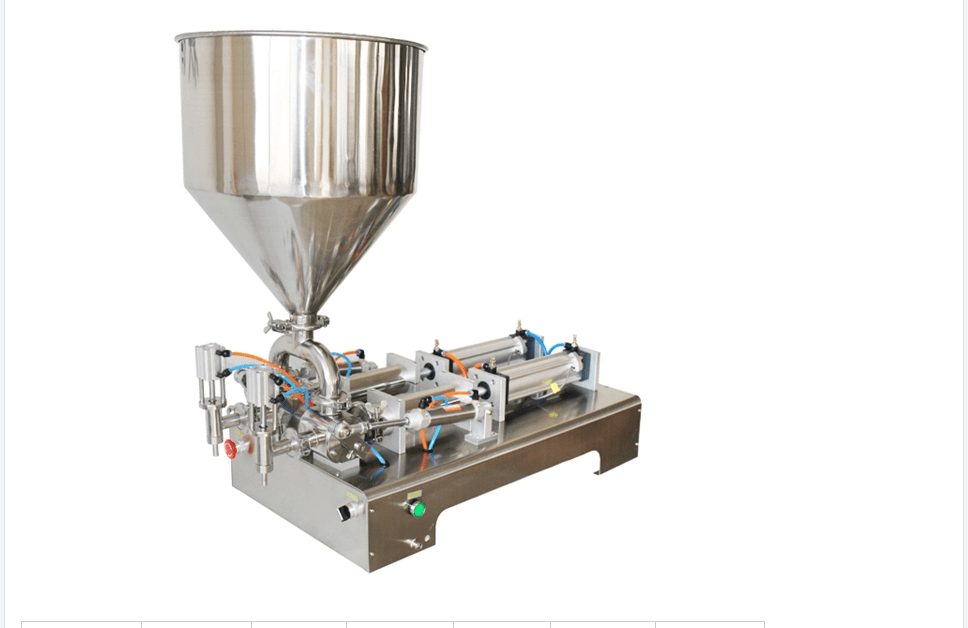 Introduction of Peanut Butter Filling Machine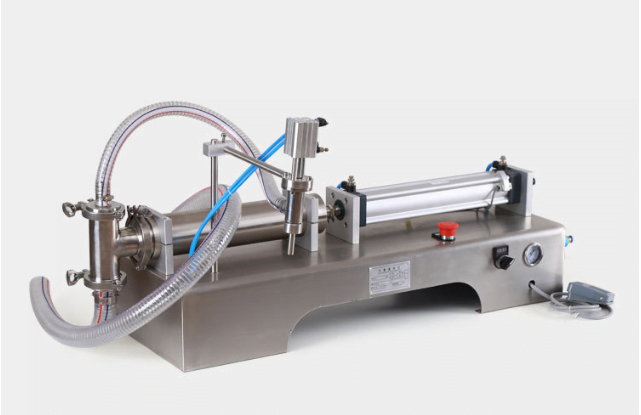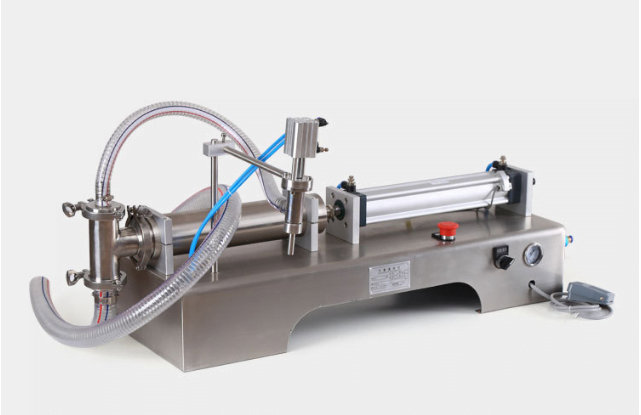 Peanut butter filling machine is an semi-automatic equipment for peanut butter packaging and sealing in the food industry. But its use has extended to many products as well. Apart from peanut butter, the peanut butter filling machine is also suitable for packing sesame butter, jellies, and other paste. Our company has specialized in making small and medium-sized machinery for years. Our peanut butter production line has matured so far. We provide our customers with high-quality and advanced products. Compressed air drives the peanut filling machine made of 304 stainless steel. Packaging container varies from bags, bottles, cans, pouch and stand-up pouch.
Peanut Butter Filler Working Principle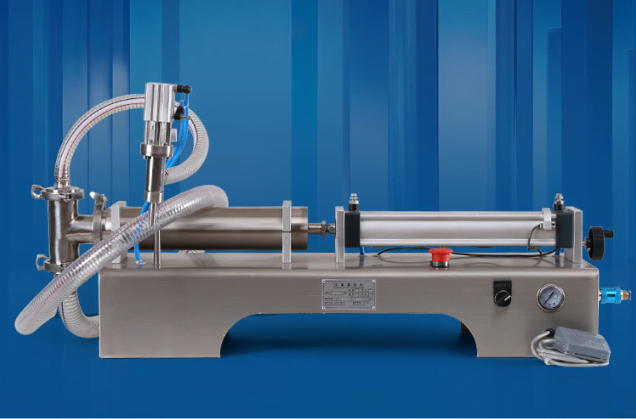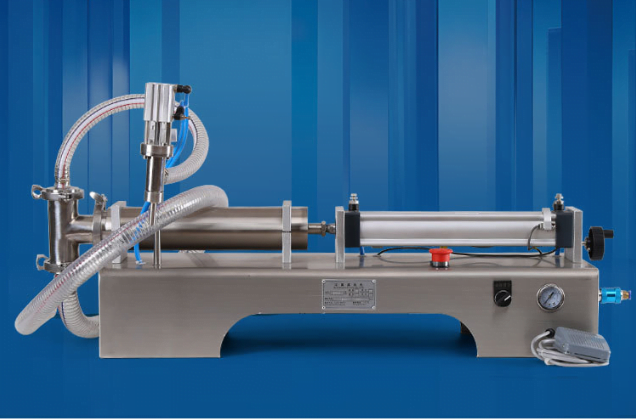 Paste filling machines are suitable for filling paste, jellies and jams, especially highly viscous paste. This filler employs a volumetric method to measure and adjust the paste quantity at a time. Therefore, it's also a piston filling machine. This machine is with a self-priming cylinder where a piston exists and runs. The piston is playing within the cylinder at a moderate speed. The diameter of the piston and the way it runs from head to foot determines filling material quantity and volume. So that volume remains constant and stable every time. The piston moves back and forth and paste will be filled into containers.
Technical Parameter of Peanut Butter Packaging Machine
| | |
| --- | --- |
| Model | TZ-1 |
| Voltage(V) | 220V/50HZ 110V/60HZ |
| Air Pressure(MPa) | 0.4-0.6 |
| Weight(Kg) | 50 |
| Driven Type | Electric |
| Filling Speed(bottles/Min) | 20-60 |
| Filling Range(ml) | 300-1000 |
| Filling Error(%) | ≤±1% |
Technical Parameter
Peanut Butter Filling Machine Structural Features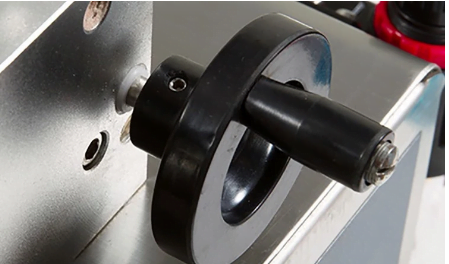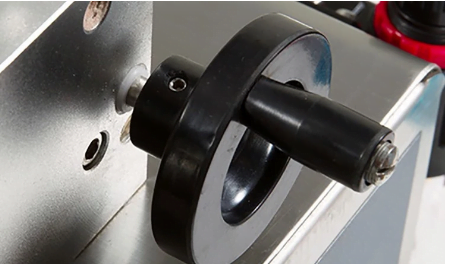 The manual crank allows you to adjust the amount of filling, which is very convenient.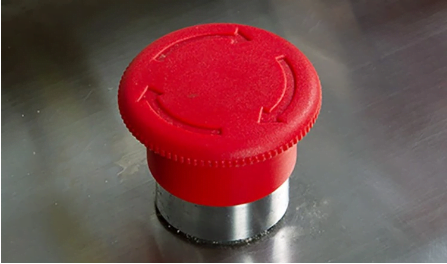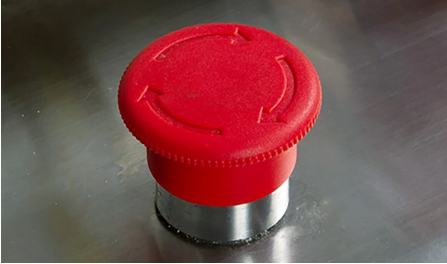 Filling adjustment knob makes discharge easier to control.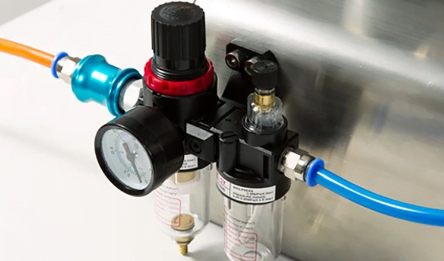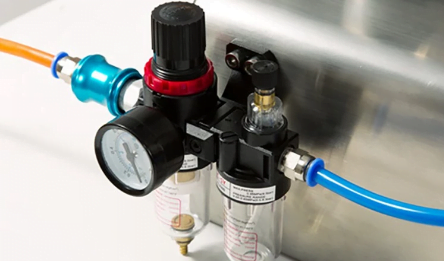 Detachable air pressure gauges are helpful to clean and maintain.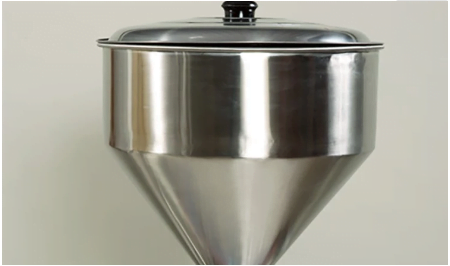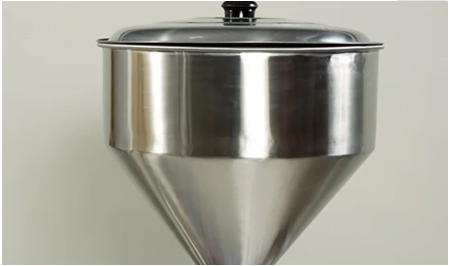 Large capacity stainless steel hopper can work continuously for a long time.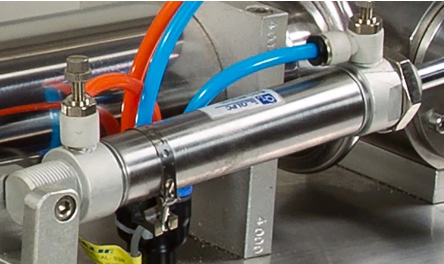 The machine uses high-quality exhaust cylinders to make the machine run more smoothly and last longer.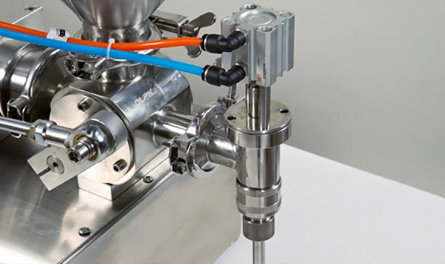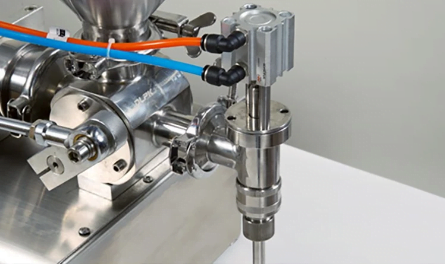 The filling nozzle is made of stainless steel. It characterizes in filling without clogging.
Detachable and easy to clean and maintain.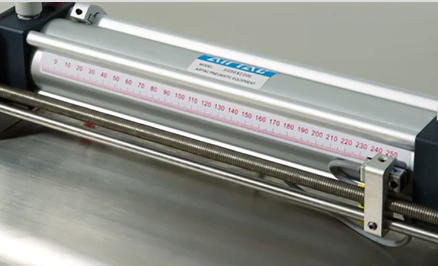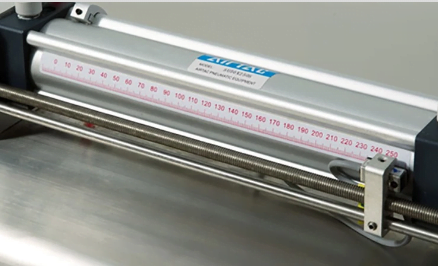 The large high-power cyclinder is more powerful, more efficient and more durable.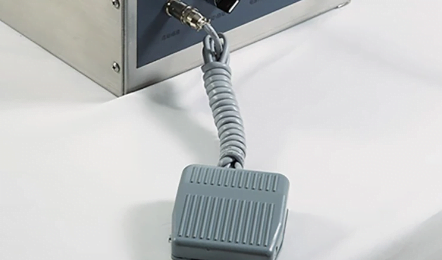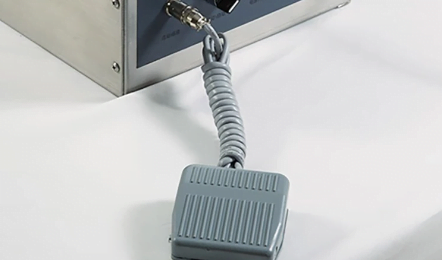 Designers insert foot switch interface, making the operation of the device more humanized and labor-saving.
Containers for Peanut Butter Filling Machine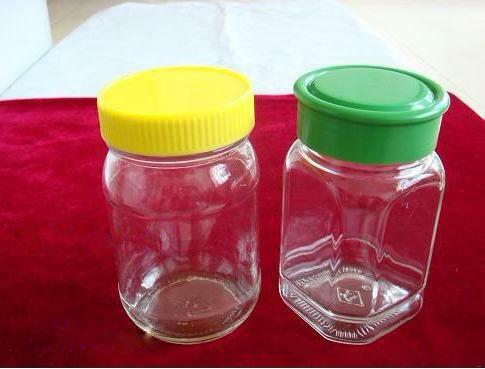 Peanut Butter Filler Machine Speciality
Made of 304 stainless steel. The material is qualified and meets national safety and health standards.
The sealant is made of silicone rubber with wear resistance, acid resistance, alkali resistance, and corrosion resistance.
High productivity and efficiency. The semi-automatic peanut butter filling machine can package 20-60 bottles per minute.
Wide use. The machine is a basic device widely applied in food, condiment, daily chemical, pharmaceutical, chemical, lubricant, and fine chemical industries for the manufacturing process.
Easy to install, commission, operate and maintain. Product design is more humanized and frees workers from labor.
Customized service available. We offer customized service.
Application of Paste Packaging Machine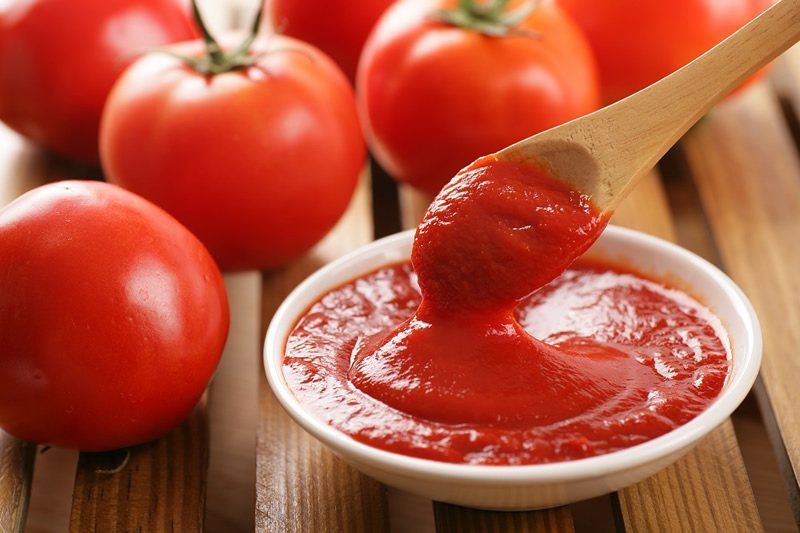 Working video of paste filling machine
Related Peanut Making Machines
Payment of filling machine for peanut butter
T/T & Money Gram & Paypal & Credit Card
Package of paste filling machine
All machines, supporting facilities, and its components are placed in solid wooden cases.
Sea transportation, Air transportation, and Land transportation are accessible.
Express & Delivery
Once the machine order is confirmed, we will deliver products as early as we can.
Our choices for Express Delievery: DHL, UPS, Fedex, EMS, Chinapost
Any prefer to other reliable transportation companies, please contact and tell us. We will do our best to meet your requests.
As for DHL, UPS, FedEx, package over 2 kg, machines are expected to arrive in the next 4-7 days.
If peanut machines are in urgent need, a suggestive idea of us is to choose one of them.
As for Chinapost, small packages costs much less. Machines are expected to arrive in 10-25 days.
If time doesn't matter and small package, it's a better choice.
After-Sale Service
TZ series of peanut butter filling machine is strictly checked and screened before leaving by professional operators and quality monitoring personnel. Machine certificates are issued by factory inspectors and are packed together for exporting.

After users' purchase, experienced after-sale service technicians will provide customers guidance on installing, adjusting, and operating relevant parts until normal use is practiced.