An automatic coated cashew nut roaster machine also called swing oven, is a professional roasting machine for cashew nuts, roasted cashew nuts, as well as other granular foods, like peanuts, coated peanuts, cocoa beans, pistachios, almonds, hazelnuts, etc. The adoption of the horizontal rotation method and heat radiation allows the materials on the screens to be heated evenly with a low breakage rate.
Featured with high roasting efficiency, high quality of finished products, and automatic operation, the coated cashew nut roaster equipment has been one of our hot-selling products in the global market. As an experienced coated cashew nut roasting machinery manufacturer, we have delivered our machinery to a large number of countries, including the United States, Canada, India, South Africa, Nigeria, and many others.
Structure of coated cashew nut roaster machine
The main parts of the swing oven are the rotating screen, support eccentric disc, speed regulating motor, base, bearing, insulation layer, electric heating pipe, etc. The inner part of the machine and the machine part contacting food are made of 304 food-grade stainless steel.
The machine material can also be customized. The swing-coated cashew nut roasting machine has various outputs, generally reaching 80-300kg/h, and heating methods for options, including electricity and gas.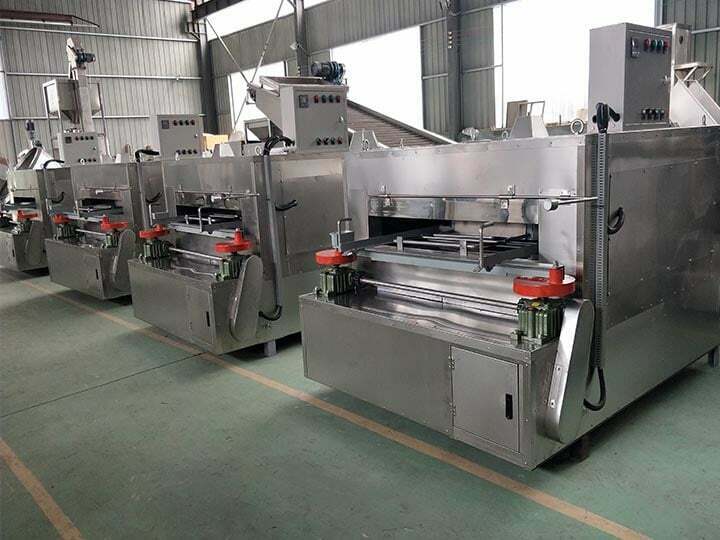 Coated cashew roasting process
The coated cashew nuts are first poured into the swing oven through the feeding hoist. The coated cashew nuts roaster machine has a plane rotary stirring function. During the baking process, the nuts roll on the swirling sieve to achieve the desired baking effect. 
The cashew nuts get roasted through heat radiation. The heating temperature can be set. after reaching the temperature, the thermostatic system starts. After roasting, coated cashew nuts are discharged automatically. The final roasted cashew nuts have a uniform color, ideal roasting effect, and low crushing rate.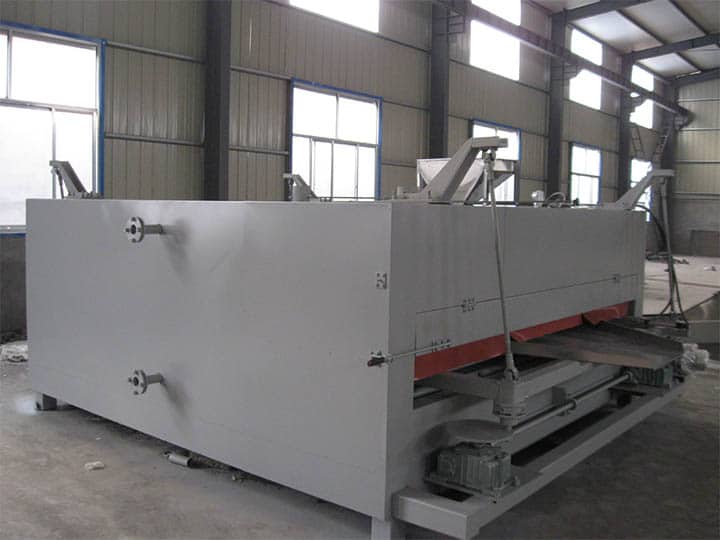 Various coated cashew nut snacks
There are a variety of coated cashew nut snacks, which are popular among people of different ages. Some of them are sugar-coated cashew nuts, flour-coated cashew nuts, caramel-coated cashew nuts, coated roasted cashew nuts, etc.
Coated cashew nut roasting machine price
Our coated cashew nut roaster machine is at factory sale at competitive prices. The coated cashew nut roasting machine price is affected by many factors, such as machine material, machine types, yield, quantity, customized services, etc.
If you are interested in our machine, welcome to send us your specific requirements, and we will send you the quotation and machine details.