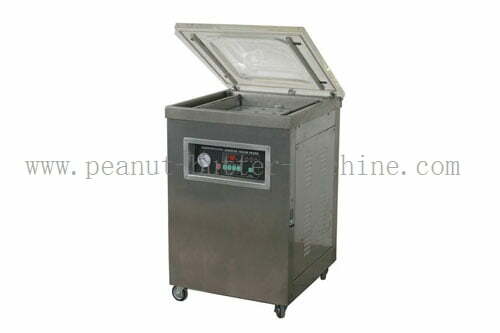 Introduction:
Put the materials into the bag on vacuum packing machine for sealing and packaging. There is a clip, it is pumped and then filled with nitrogen pressure to seal the line.
Features:
The vacuum packaging machineuse New heating device, imported heating strip and isolation cloth.
Itis made of 304 stainless steel, and working iron plate thickness is 4 mm
The device has moving and fixed brakes.
4, the gasket and sealing strip are natural silica gel
5.The machine is divided into open heating belt and insulation cloth.
6, Prevent the proliferation of harmful microorganisms and extend the shelf life of foods
Application:
Vacuum packaging machine is mainly used for packaging casual snacks, meat products, various cereals and other industrial products. It is well popular with  merchant and has the characteristics of low cost and high efficiency. We also have a single chamber vacuum packaging machine.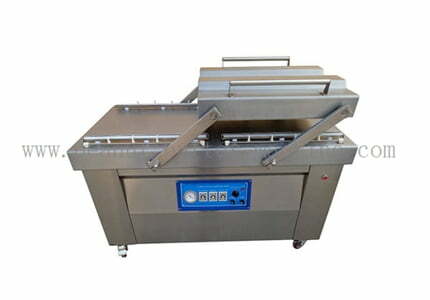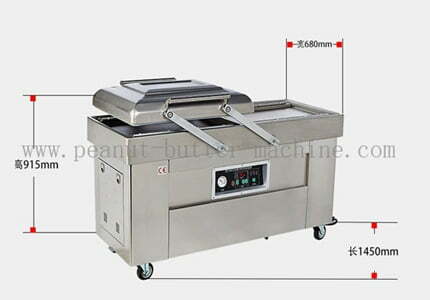 Specifications:
Model
Vacuum chamber size(mm)
Seal length

(mm)

Voltage

(v)

Size(mm)
Vacuum degree ((Pa)
Power

(kw)

SL-400/2S
520*500*100
400
380(220)
1030*520*910
≤ 200
2
SL-500/2s
620*580*100
500
380
1220*580*910
≤ 200
2.5
SL-600/2s
720*620*100
600
380
1430*720*950
≤ 200
3
SL-700/2s
820*720*100
700
380
1630*810*950
≤ 200
4
SL-800/2s
920*820*100
700
380
1830*820*950
≤ 200
5