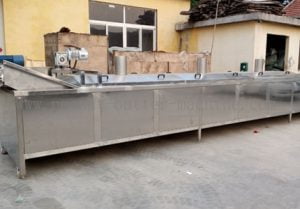 Introduction
The continuous fryer machine has the characteristics of a variable frequency speed control system, which is suitable for frying various foods (such as peanuts, tofu, chicken, fish, meatloaf, meatballs, potato chips, French fries, etc.). The machine is made of stainless steel, which solves the problem of excessive acidification of fried foods.
Feature
The water supply valve is located in the lower oil layer, the water can be under the machine, and does not affect the frying work. There is a check valve inside the machine. This does not create the problem of pouring oil back into the water pipe during the watering process.
2The continuous fryer machine has a temperature measuring device that measures the temperature of the water. When the temperature is higher than the set temperature, cooling measures can be taken to prevent the water from boiling.
There is an observation device on the oil-water separation surface, so that it can be observed more accurately.
The food residue generated during the frying process will be precipitated into the bottom funnel by filtered water and discharged through the sewage outlet, so that no oil is wasted.
Thiscontinuous fryer is a double mesh belt that prevents the product from floating and makes the food more even in the frying process.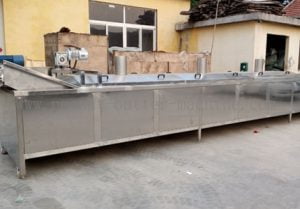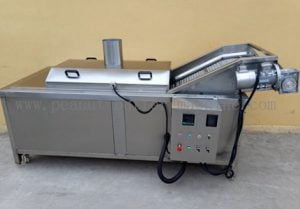 Advantages
1, continuous fryer equipped with automatic control system, the temperature can be freely set within the range of 0-300 degrees;
Oil-water mixing process design, which can save 50% oil than ordinary fryer;
Multi-functional, you can fry other foods without changing oil, no fumes, no odor, save time and environmental protection;
Advanced heating system
Heat the upper part of the oil while cooling the lower layer, so as to avoid the water temperature being too high, the oil and water can be discharged separately, and the food residue can be more easily removed.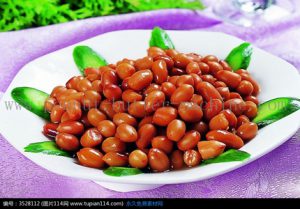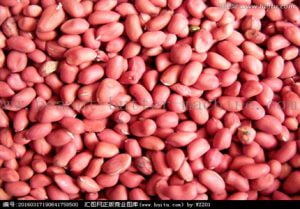 Parameter
| | | | | |
| --- | --- | --- | --- | --- |
| Model | Power | Capacity | Size | Weight |
| SL-LX3500 | 80kw | 500kg/h | 3500*1200*2400mm | 1000kg |
| SL-LX4000 | 100kw | 600kg/h | 4000*1200*2400mm | 1200kg |
| SL-LX5000 | 120kw | 800kg/h | 5000*1200*2400mm | 1500kg |
| SL-LX6000 | 180kw | 1000kg/h | 6000*1200*2400mm | 1800kg |
| SL-LX8000 | 200kw | 1500kg/h | 8000*1200*2600mm | 2000kg |